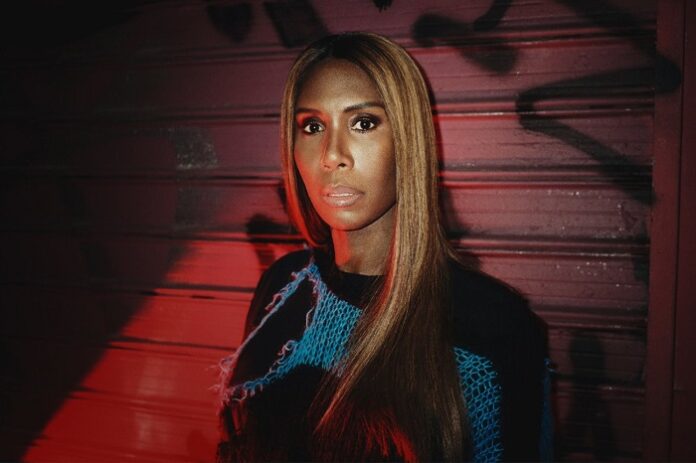 Alongside the new single 'Downtown' from her forthcoming album Black Girl Magic, Honey Dijon delivers the final part in a video trilogy that has accompanied the first three singles from the LP.
'Downtown' featuring Annette Bowen and Nikki-O follows 'Not About You' featuring Hadiya George, and 'La Femme Fantastique' featuring Josh Caffe. Created by artist and animator Ciaran McCusker, the series takes part in a fantasy underground utopia where Honey reigns supreme, queer folk live as bold and wild as they desire, and sexuality is explored free of inhibition.
In this final video, a protagonist representing toxic masculinity has his eyes opened to a world where heteronormative confines don't exist. Guided by two clubbers, he embraces the underground kink and glamour, echoing the lyrics of the track, "The underground is where I want to go, leave your cares and troubles on the floor."
With Honey continuing to be a magnet for exceptional vocal talent, the record features London soul vocalist Annette Bowen and Moodymann collaborator Nikki-O, who provide a stunning top-line that purls over Honey's flawless production. Fluttering synths and crisp percussion transport the listener to necessary nights on the dancefloor, as 'Downtown', with its glints of house classics gone by, shimmers with house excellence.
"With 'Downtown', I wanted to tell a story in a way that hadn't been done before in dance music. I have never seen queer culture in animated form and it was purely a desire to do that as artistically as possible. The queer community for me has always advanced the mainstream. I am a proponent of joy and I wanted the videos to be sexual and fun and working with video artist Ciaran McCusker captured the essence of my vision perfectly." – Honey Dijon
Honey's clear vision for both the single and the visuals stemmed from some of her personal values. Ciaran describes how he approached the brief:
"Honey has always been a forerunner of hedonistic party pleasure, so for us to land this job we were really excited knowing that this would influence the video. The concept for the animation is everything that a party should be in our eyes. A place to lose inhibitions and become free on the dance floor as Honey invites us into the depths of the crowd."
Watch the video below.