The final countdown to Defqon.1 at Home has begun and whilst only having announced their expansion to four days roughly two weeks ago, the festival now reveals the mouth-watering lineup to their 2021 event.
With performances from industry heavy weights for the likes of D-Block & S-te-Fan, Sub Zero Project, Headhunterz, Ran-D, Dr. Peacock & Sefa present Symphony of Freedom, Angerfist, Wildstylez, Phuture Noize, Act of Rage & Rejecta, D-Sturb, Frequencerz: The Wolves are Back, B-front, Sound Rush, and a number of other world class artists, the event is set to be their biggest online experience to date.
With a historic first edition of last year's first edition of Defqon.1 at Home, the event will be back with an extra fourth day of music streaming and an even bigger lineup that will perform on the most mesmerizing stage.
As well as the music, fans of the harder styles from all over the world can look forward to interactive moments within the all new Q-dance Network app, a special showing of POWER HOUR 'The Movie', as well as extras such as The Gathering, Warrior Workout, The Endshow, Defqon. 1 Legends, and a huge Closing Ceremony as well as much more to make this the most memorable house party you have ever experienced.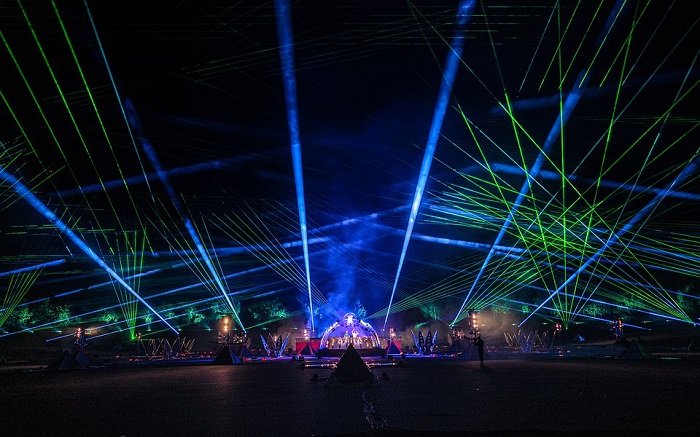 From hardstyle heroes D-Block & S-te-Fan and genre pioneers such as Headhunterz to groundbreaking duos Frequencerz and Sub Zero Project, the lineup with over 100 artists has something for all hardstyle lovers out there. Fans from all over the world will be able to enjoy the most cutting edge sounds of the harder styles in the safety and comfort of their own home.
Defqon.1 at Home is the first event to be streamed via the Q-dance Network app and is set to be one of the most historic music events of the last 18 months, live and direct in your own home. Secure your front-row seat HERE!