Dutch dance titan Ferry Corsten's name is synonymous with pristine productions, and his long-standing career is exemplified by a passion for music that continues to push the boundaries. Revisiting an iconic and globally adored hit, Inner City's 'Good Life', Ferry treats the legendary track to a masterful makeover in 'Lemme Take You'.
Transporting listeners on a sonic voyage throughout a variety of musical eras, Ferry's 'Lemme Take You' blends classic and contemporary elements to achieve a truly monumental edit.
Drawing inspiration from all kinds of flavors and influences, 'Lemme Take You' is a hybrid floor filler that beckons listeners to get up and dance. Premiered at Tomorrowland in 2019, this greatly anticipated cut will inject energy and good vibes wherever it is played, and serves as a timeless addition to Ferry's outstanding back catalogue.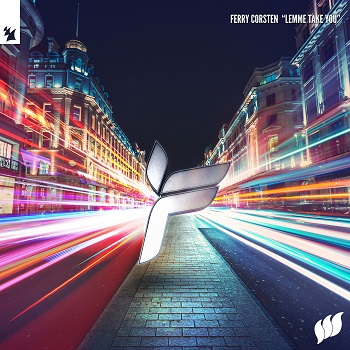 Ferry Corsten: "It is always amazing to see a creation you make just for your sets turn into an official release. I have always loved 'Good Life' by Inner City so I'm glad that the original artists granted me permission to use this vocal chop, which is the cherry on top for this record. I hope that this track will bring a lot of joy to many people this summer."
Listen to the track below.