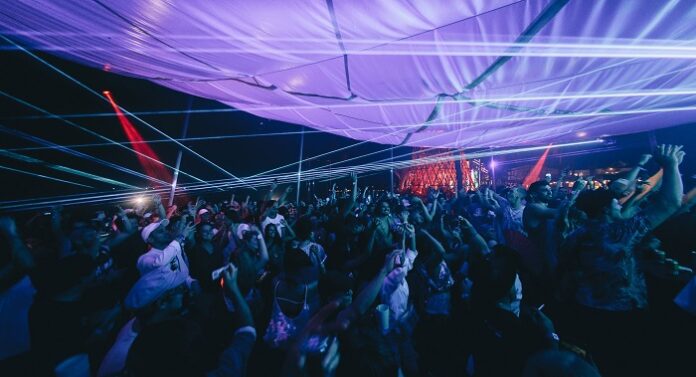 Groundbreaking EPIZODE festival is set for an epic debut edition in a paradise Rana e Hedhun beach in Shëngjin, Albania from September 23rd till 26th 2021. This carefully curated 4-day experience will, once again, bring a 24-hr program of premier electronic music, relaxing daytime activities and other memorable experiences in an immersive artistic setting, all wrapped up in hypnotic sunrises and sunsets and alluring Mediterranean nature.
The first wave of lineup introduces global legends including ADRIATIQUE, LEE BURRIDGE, DUBFIRE, NASTIA, BINH, PETRE INSPIRESCU, PRASLEA and MAAYAN NIDAM. They will be accompanied by some of the most exciting international and regional acts, such as ANFISA LETYAGO, ADOLPHO AND FRANKY, ABELLE, JOHN DIMAS, MARKO NASTIC, ROUSTAM, RUNY, SPOKENN, SWEELY, VARHAT, YOUANDME and DUC IN ALTUM.
Local scene will have its representatives, the most talented artists such as ALTIN BOSHNJAKU, LEKË, LEO LUMEZI and RRRRON. These incredible artists will be performing at artistically designed stages placed on the beach, while bringing electrifying vibes that EPIZODE is well known for.
First up are the Diynamic and Afterlife artists, the power duo ADRIATIQUE, followed by the progressive legend and All Day I Dream creator, LEE BURRIDGE. The SCI+TEC label boss DUBFIRE will drive us through his signature shades of techno, followed by the Ukrainian techno lady NASTIA.
Next up are Perlon powerhouse BINH, Romanian tastemaker and a:rpia:r member PETRE INSPIRESCU and one and only PRASLEA. MAAYAN NIDAM will bring her majestic sound while up and coming star ANFISA LETYAGO will enchant us with her techno vibes.
Furthermore, Epizode will welcome Belgrade's own yet internationally acclaimed MARKO NASTIC, Berlin based JOHN DIMAS, Dutch duo SPOKENN consisting of Ferro and Reiss, and French star and Yoyaku resident VARHAT.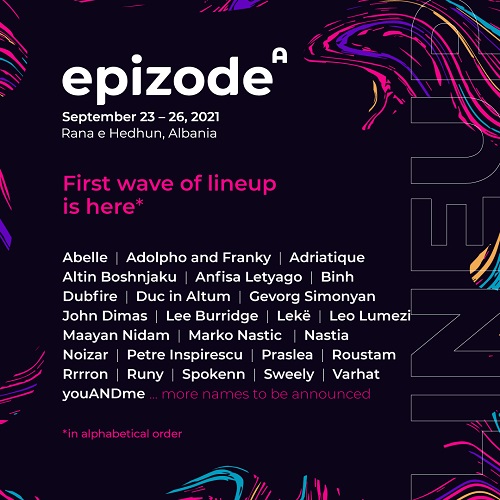 EPIZODE is located in the blissful beach of Rana e Hedun in Shëngjin in Northwest Albania, filled with mesmerizing landscapes, emerald pine forests and warm clear sea. It's stunning nature, Mediterranean culture and history, unparalleled local hospitality and delicious local food will make this trip a premier music getaway.
Born in 2016 in Vietnam's Phu Quoc island, Epizode has, in only five years, made an impressive mark internationally, becoming an unmissable NYE getaway for music and art lovers, global adventurers and professionals from the music industry.
Previous EPIZODE editions set the standard by curating some of the most respected artists on the global dance scene, including [A:RPIA:R], GOLDIE, LOCO DICE, NINA KRAVIZ, MOODYMANN, PEGGY GOU, RICARDO VILLALOBOS, SETH TROXLER, SONJA MOONEAR and ZIP, along with the prolific local talents.
Global and internationally recognised club brands like ANTS, Arma, Half Baked and Mdrnty have also made their way onto the festival's programme. This edition will be organized in collaboration with UNUM, the most sensational Albanian festival.
The first tier of Multi-Passes is available at the international price of €89 while the Balkan countries will have a special price of €54. Sister Multi Passes are available at €89 and Group Multi Passes at €209.
Tickets can be purchased online via Epizode website.