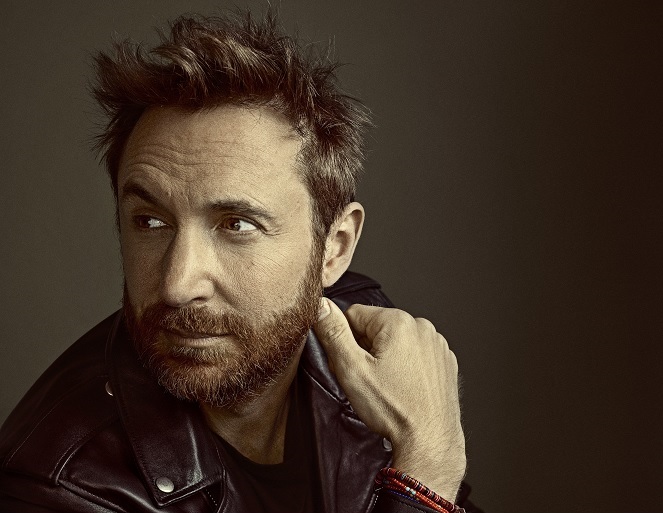 Prime your ears for a special sonic salute! The ultimate hit-maker David Guetta celebrates the anniversary of the decade: 10 years of the Grammy award winning DJ and producer's bulletproof and legendary album that changed music forever, "Nothing But The Beat" and to continue his momentum as a melodious trailblazer, the international dance-floor dominator has re-invented his famed, anthemic all-time single "Titanium" featuring Sia with the release of the David Guetta & MORTEN "Future Rave Remix".
"Titanium" is an influential self-power anthem that heals bleeding emotions beyond the lyrics itself. In 2020 alone, "Titanium" has accumulated 1.5 Billion streams, an additional 1.5 Billion streams on YouTube, and 500 Million views on TikTok.
"The anniversary of my album 'Nothing But The Beat' is a milestone in my career. In part because of my single 'Titanium,' David Guetta shares.
"It's probably my favourite all time track I have ever created and the one I love playing live. Listening to seas of people singing so loudly together in unison at my shows around the world feels so surreal. I also love working with Sia so much. She is such an incredibly talented singer and songwriter with a phenomenally unique voice.
It made me so happy over ten years ago when she accepted to keep her vocals on the track. I still feel it would not have been the same without her. We have always worked so well together and that's why I find myself going back to her over and over to collaborate throughout the years. 'Titanium' transcends across the globe and touches so many lives. I am so proud of this track and truly believe that this song forever changed my career."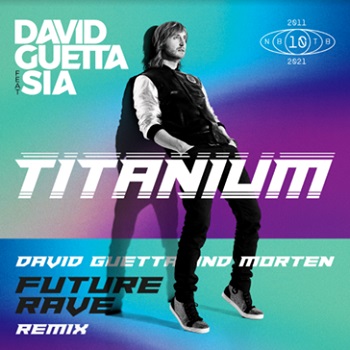 "It's an honor to be a part of a remix for one of the greatest dance music records of all time," Morten continues "This song has made the world dance for more than decade now! 'Titanium' is what shaped my commercial perception of dance music and it also influenced many others to become dance music producers."
The "Future Rave Remix," which David first previewed at his 'United At Home' charity livestream in Dubai, is a callback to the classic big room sound of the 2010s, extending Sia's vocals to the forefront over a deliberate, haunting beat, offering a 2021 meaning to the historic "Titanium" lyrics, "I'm bulletproof, nothing to lose, fire away, fire away… ricochet, you take your aim, fire away, fire away… You shoot me down, but I won't fall, I am titanium…".
With a prominent build-up and a modern underground tech-house break, the "Future Rave Remix" collaboration with Danish DJ and producer MORTEN brings present-day energy to the inescapably renowned massive hit.
Concepted from the musical genius of David Guetta and MORTEN, the 'Future Rave' movement delivers new energy to previously-favored tracks from artists across the globe. In the spirit of further pushing their sound and style to the masses, the powerhouse pair selected the most iconic tracks of the decade, "Titanium," to recommence their unstoppable tear of 'Future Rave' music releases across the past 12 months, aligned with David's 10-year anniversary of his album 'Nothing But The Beat.'
David and MORTEN's 'Future Rave' discography launched with their track-flip for 'Never Be Alone ' ft Aloe Blacc, and their recent collaborations have continued with 'Impossible' ft John Martin and their evolution of 'Let's Love' by Sia into an intoxicating house smash.
Listen to the track below.