This is FOA100! To celebrate their filthiest release till date, number 100, there is Only One Way for Reinier Zonneveld to serve a solo menu consisting of his signature techno dishes with 3 key ingredients to serve: CSE. Hope you like the birthday dinner boii! This is Filth on Acid 100 NOW!
CSE is a dark and driving techno monster with scintillating percussion, haunting vocals and trademark drums that never let up. Only One Way is a peak time cut with bright, serrated acid lines flashing about the mix as industrial drums pound away.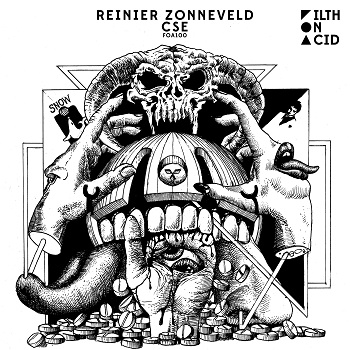 Chord Rave is a big finale with playful drums, synths that dance about the mix and a lively and energetic feel that will uplift any dance floor.
This is a suitably high-impact EP to mark what is a historic occasion for scene-leading techno label Filth on Acid.
Check out the EP HERE!