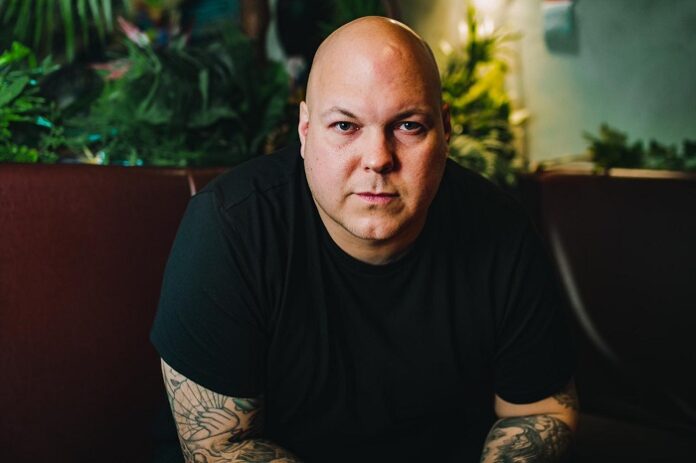 Alan Fitzpatrick has had a remarkable career to date. Few artists can claim to have headlined Berghain and also had a hit on daytime BBC Radio 1, but then there aren't many artists like Alan Fitzpatrick.
One of the most popular techno DJs in the world, he has rubbed shoulders with the likes of Carl Cox and Adam Beyer for the best part of a decade, performing at the world's biggest clubs and festivals. Known primarily for his raw hard-edged sound, Alan has developed into one of dance music's most versatile producers, equally at home putting out techno bangers on Drumcode as he is making disco-infused house anthems, or experimental electronica under his 3STRANGE alias, not to mention his impressive range of collaborations (including CamelPhat, Skream and Jamie Jones).
A proven global headliner and founder of one of the UK's most exciting new dance imprints 'We Are The Brave', Alan now joins forces with the acclaimed UK label Anjunadeep for his most ambitious release to date, and his first album in ten years – 'Machine Therapy'.
The album title derives from the time Alan has spent in his home studio, with the hardware he has collected over the years, the machines offering a sort of therapy during the pandemic.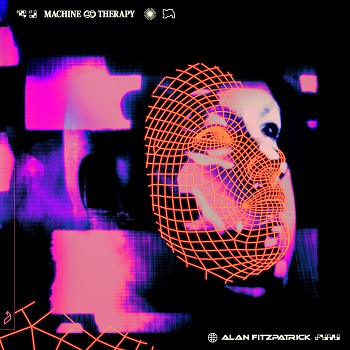 "The time I had in the studio was like a therapy session. Particularly with the pandemic, not knowing what was happening, what the future might look like, what might happen in the scene; being able to get into the studio with no time constraints and just really pour my heart into making music really helped get me through the last year and definitely help keep my mental health in check," adds Alan
The album sees Alan pull his wide-ranging sounds together into one, coherent project, combining techno, house, breaks, and ambient. Drawing on the early days of rave for inspiration, along with the machinery, Alan has fused sci-fi sonics with emotional songs and dystopian samples, which alongside the artwork, transport the listener to his cinematic musical world
The project opens with a delicately solemn soundscape of crackling vinyl and soaring pads, setting the scenes for a world filled with powerful drum programming and evocative synthesizer patterns.
Album highlight and the first single to drop earlier this year was 'Warning Signs', a collaborative effort of both Fitzpatrick and Lawrence Hart, the pair's debut with the label is a twisting house menagerie with dazzling and thought-provoking sound design. Classically trained UK producer Lawrence has been making moves on the scene since his debut EP earned Pete Tong's revered 'Essential New Tune' and was supported by Annie Mac, Jack Saunders, and Jaguar. With releases on Hotflush, Double Six, and now Anjuna – he's a name to watch.
All of the collaborative efforts of this project shine brightly as Fitzpatrick welcomes the contribution of handpicked vocal extraordinaries. "I feel very honored and fortunate that I was able to collaborate with some industry peers that I have admired and respected for years," says Alan.
'W.A.I.S.T.D' combines thunder-imbued kick drums with the somber vocal tones of featured artist Kele, lead singer of previous U.K. chart-toppers Bloc Party, the jovial introduction of breakbeat rhythm sections and glowing chord progressions is fanatically overshadowed by a dazzling sawtooth bassline, dragging this kaleidoscope arrangement through dark depths and galvanizing highs. Kele has released several solo releases, with his vocal contributions finding their home on tracks with the likes of Sub Focus, Tiesto, and The Chemical Brothers.
'Bourgeois Imagery' is the result of two respective heavy hitters joining forces for a bass-engulfed breakbeat menagerie. The DnB legend that is High Contrast pairs his galvanizing, high-energy sound with the dark brooding atmospherics Fitzpatrick is so widely revered for. High Contrast has been a burgeoning member of the U.K drum and bass scene since the early 2000s, from extensive Radio 1 support to chart-topping singles and global cinema soundtrack features, with his signature sci-fi sounds. He also soundtracked the London 2012 Olympics in collaboration with Underworld.
'A Call Out for Love' feat. LOWES intertwines a delicate arpeggiator tapestry with the cascading singing voice of the Manchester band's lead vocalist. LOWES has released several tracks over the past year in collaboration with some of dance music's biggest names including CamelPhat, High Contrast, Franky Wah, and Sub Focus. Many of these tracks have made it onto Radio 1's A-List and amassed millions of streams online. Their music walks the delicately crafted lines between electronic music and emotional pop.
The rippling undertow of this track's low-end frequency carries the arrangement fervently through the detailed layers of reverb and atmospheric synths. The sporadic nature of 'Came Home feat. Catrin Vincent' is an elegant highlight of 'Machine Therapy,' the woozy vocal accompaniment is matched suitably with sullen pad tones and warbling bass sound design.
The coherence of this album is remarkable as Alan pieces together fragments of techno, breaks, house, and ambient to create a glorious window into the inner workings of one of electronic music's most exciting, established talents.
'Machine Therapy' is released November 12, 2021, on Anjunadeep.
Preorder 'Machine Therapy' here.
Listen to the tracks below.