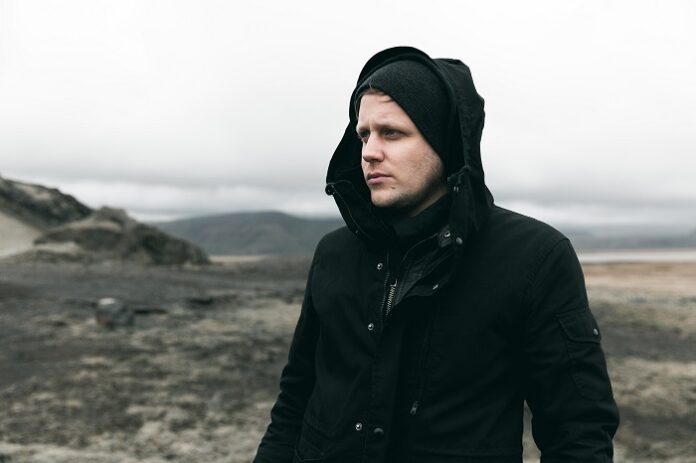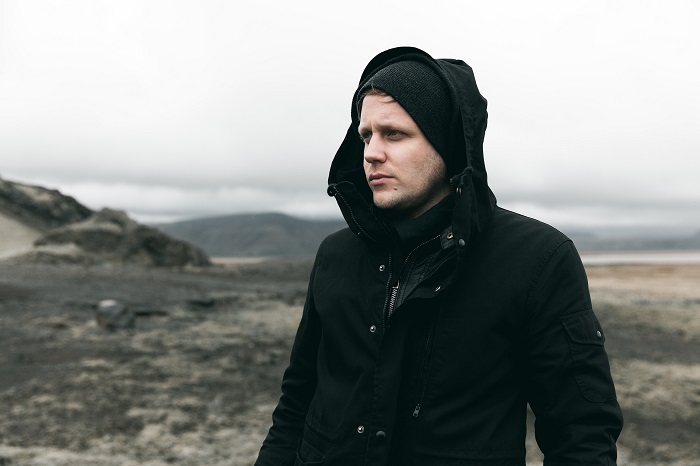 Legendary duo SOFI TUKKER have remixed Jan Blomqvist and Bloom Twins' latest single, 'High On Beat', out now via Armada Music.
The single was originally written by an astonishing team including Jan Blomqvist (a legend in the house and techno scene), Guy Gerber and Bloom Twins themselves. The twins have worked with several major names in the industry including Diplo, Zhu, Purple Disco Machine, Elderbrook, Ben Bohmer, will.i.am, Katy Perry, Laura Pergolizzi, Duran Duran, Seal, Nile Rodgers and Lenny Kravitz, to name a few.
SOFI TUKKER are a platinum-certified duo based in Florida whose single 'Best Friend' was featured in a commercial during Apple's unveiling of the iPhone X, while 'Drinkee' received the platinum ARIA award and was nominated for a Grammy at the 2017 Grammy Awards. In December 2018, their LP Treehouse was nominated for a Grammy for Best Dance/Electronic Album.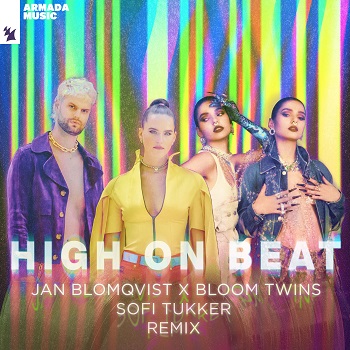 Celebrated electronic producer Jan Blomqvist is based in Berlin and has been featured on the internationally recognised Youtube channels The Boiler Room, Cercle, MrDeepSense and AnjunaDeep, contributing to his play count of over 121 million across platforms.
Born in Ukraine, just outside of Kyiv, and based in London, the Bloom Twins (aka Anna and Sonya Kuprienko) are well-known in the industry. Their recent collaboration, 'DayDream' with Grammy Award-winning icon Benny Benassi was released earlier this year on Ultra Records. The compelling track 'Love Me Right Now' premiered on Hunger TV and was selected by jewellery giant Pandora for their global online campaign, which the twins also starred in. Bloom Twins also appeared in a special performance on TED Talks.
Bloom Twins have been featured in a wide range of publications including The Times, The Sunday Times, The Daily Mail, The Guardian, The Independent, Wonderland, WWD, Numero, Vogue (Italia, Russia, and Japan), i-D Mag, VICE, V Magazine, Hunger, Paper Magazine, FLAUNT, Clash Magazine, Your EDM, and Tatler. Bloom Twins were recognised by the BBC as Game Changers on social media alongside Kylie Jenner and Natasha Ndlovu, as well as featured on BBC Two's News Night and BBC Introducing.
While writing, producing and recording, Bloom Twins draw from some of their biggest influences such as Amy Winehouse and Thom Yorke. However, much of the power in the twins' music comes from the energy and feedback they get from their fans when they perform live. With this latest SOFI TUKKER remix of 'High on Beat', we are reminded of artists such as Nora En Pure, Rufus Du Sol and Eli & Fur.
With its progressive tones and hypnotic rhythm, this latest SOFI TUKKER remix, pulls the listener to the dance floor with its inescapably compelling beats. While holding true to Jan Blomqvist's original style, the track dives to deeper depths with a driving bassline that sets the endorphins flying. Within moments you're high on the beat!
SOFI TUKKER tell us about the creation of the remix: "We became friends with the Bloom Twins after sitting next to them at a fashion show. We started sending stuff back and forth and we knew immediately upon hearing these vocals that it was a special track. We made this remix mid quarantine so we got to play it a lot in our DJ sets. It always goes off and became a real fan favourite. We love it. And love them!"
Listen to the track below.