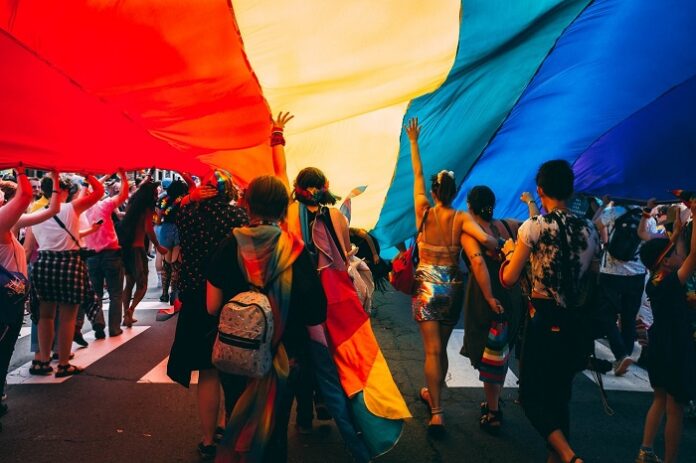 If nowadays seeing gay or transgender people on the street or television is normal, we need to remember that this was not something common a few years ago. 20% of the adults aged 18-34 identify themselves as being bisexual, transgender, lesbian, gay, or queer, and over 90% of them say they love listening to music. And who does not love music?
However, the queer community has still to go through a lot of things. The past year has been marked by an array of events and protests, a global pandemic, and lots of law proposals against the LGBT community. Many countries do not want to give queer people the same rights as heterosexual ones.
Even though these changes are not new to the LGBT community, it is affected by this discrimination. And many of them find their calm in music, especially because nowadays many artists came out about their sexuality. Music is one of the ways to show a voice, to send a message, and to fight for what you believe in.
Many artists have tried to do this over the years and they increased the visibility of the LGBT community, adding some important milestones in the history of LGBT music. So, let's discover together some of the most iconic and important moments and artists.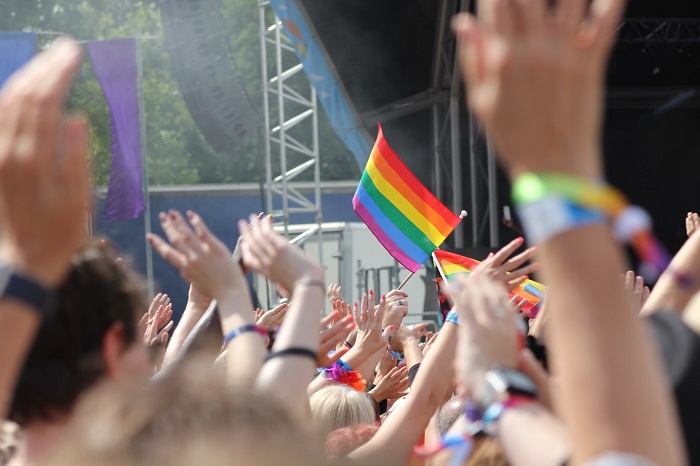 The Blues 
The Blues is a music genre that has developed in 1870 and is rooted in the history of enslaved people. The blues has rapidly conquered the country, and even though slavery was abolished, it was linked to Black people. This marks an important milestone in the history of Black people, but also in the history of LGBT music. Along with jazz, the blues was a way of expressing your thoughts and feelings, a way to uncover your desires.
Just as many bands start at college, the era of LGBT music started here. And it was especially an environment where women can challenge the idea of femininity that was characteristic of that time but also express their sexuality. Ma Rainey is one of the most iconic female singers of that time that was not afraid of singing about her love nights with other women. Lucille Bogan, Mamie Smith, or Sister Rosetta Tharpe were the ones that hopped the train with Ma Rainey.
If you want to read about the inception of LGBT music and to discover information about the most important moments, you can access free resources on https://gradesfixer.com/free-essay-examples/lgbt/. There are free essays that look into this topic and you will be amazed about how many new things you can find out just by reading them.
The Late 1960s
Another important milestone in the history of LGBT music comes in the late 1960s when Black and queer musicians emerged. It was a period full of revolutions when the hippies challenged society's beliefs and came with a new perspective on the world. During the 1970s, the disco genre emerged too, which helped many musicians express their personalities.
Then, singers and artists were feeling free to express their sexuality and gender fluidity. We have many examples of singers that did this and were loved by the public because they showed their personality. Among them are David Bowie, Freddie Mercury, Grace Jones, or Prince. In the case of some of them, it was exactly this mystery around their sexuality that attracted more people towards them.
However, in the 1970s and 1980s, queer music was already being played in many bars and clubs across the US. Many of those artists paved the way for many younger musicians, who are now becoming iconic for the history of LGBT music. Big Freedia, Sophie, or Honey Dijon are just some of them.
Punk Music 
Well, it should not be a surprise that the LGBT community likes punk music. It is the music of the rebels, the music that challenges society and all your beliefs, the music that rejects many social norms. And it was one of the best ways queer musicians and artists expressed their feelings and views and advocated for the LGBT community.
It was a time when many musicians came out, such as Jayne County, the Buzzcocks's founder Pete Shelley, and many more. They marked an important milestone in the history of LGBT music and their songs will remain iconic. "Man enough to be a woman" and "Ever Fallen in Love (with someone you shouldn't have)" represent the voice of queer people that were bolder and bolder.
Ending Note 
The progress from the inception of the LGBT community to nowadays is visible. However, we still have a lot to work on to eliminate the discrimination against queer people. Music is a nice way to express your feelings and thoughts, challenge the norms of society, and advocate for what you believe in. and this is what many musicians and writers did.
Starting with Ma Rainey and Mamie Smith who challenged society's idea of femininity, continuing with Freddie Mercury and David Bowie who expressed their gender fluidity, and ending with Honey Dijon, Sophie, and many more that gave the LGBT community the feeling of being heard and cared for.