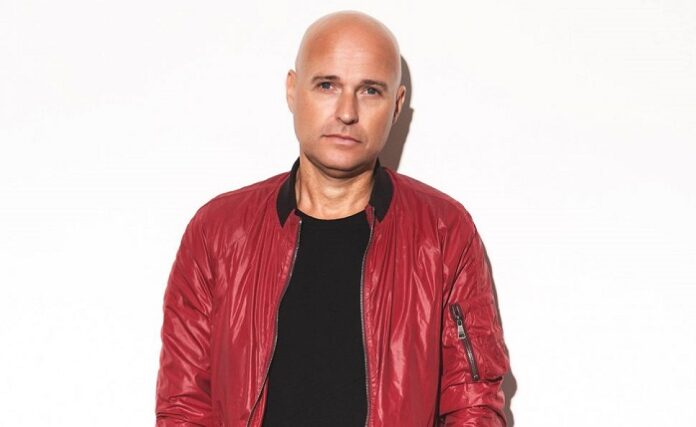 Marco V has been in scintillating form all year and shows no signs of letting up, breaking down rough-edged trance to the very last 'BE/AT'. Those with front row seats need to hold on tight as the veteran runs a gauntlet of dark eruptions lit up by astral crossfire, pressure building where power surges and bass throbs ring around the arena like sonic whiplash.
Quelling the crisis, a breakdown presided over by a dancefloor dictator declares what's required of you, the raver, as if announcing the biggest heavyweight championship clash of all time. Safe to say this is yet another Marco V epic.
In Charge head and source of 'Propaganda', Marco V is a been there-done that model of consistency, a scene mainstay who has been DJing, producing, remixing and running labels since the 90s. Achievements and honours are long and plentiful, playing house, trance and the sounds in between at some of the world's biggest festivals, and remixing artists as diverse as Madonna, Nicole Scherzinger and 50 Cent.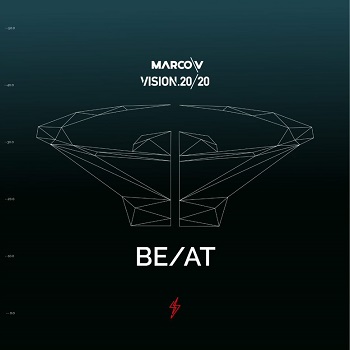 Not everyone gets to rework genuine anthems from Age of Love and Energy 52, and his Southside Spinners project famously became a top 10 hit, soundtracking the teenage adventures of 'Kevin & Perry Go Large'.
At the peak of his powers for a quarter of a century, the marauding 'BE/AT' is the latest in his distinctively titled VISION 20/20 series following 'HO/PE' 'HU/NT', 'WA/VE', 'PU/RE' and 'RAB/BIT'.