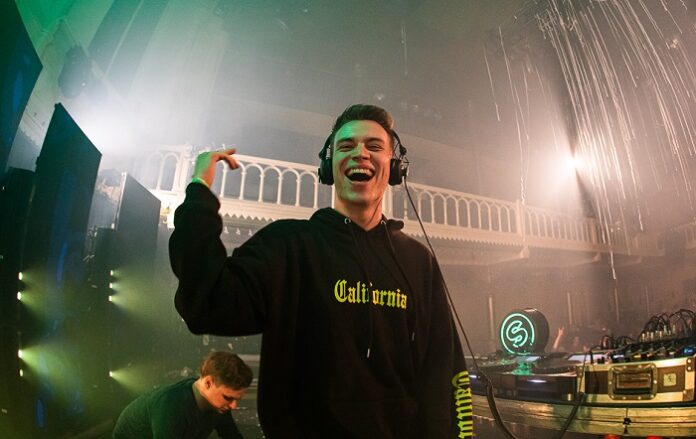 22-year-old DJ & producer Curbi is ready to set the world of dance music alight again! Landing on Tomorrowland Music, the breakout house producer's highly anticipated 'The Pattern EP' is a high-energy & dancefloor-ready 6-track club record featuring catchy vocals and anthemic energy that shows off the house maestro's abilities and how his sound has progressed.
Uniting two of the Brit's trademarks – standout synth work and his expressive style while blending his inventive productions with sultry vocals – the UK dance music phenomenon is ready for a new step forward in his musical journey that will once again crown him as one of the greatest British talents today.
'The Pattern EP' is made up of 6 tracks, starting with the hypnotic & intoxicating 'Catharsis' and the gritty & bouncy 'Echo'. The captivating melodic house gem 'Safe & Sound' is an EP highlight, featuring a sweet minimal groove, gritty electronic effects and a catchy drop – selected as the campaign song of Tomorrowland Winter.
'FCK' and 'Open Your Mind' are two completely opposite sounding and heavy-hitting tracks, bringing energy which is perfect as clubs and festivals have started to open up again around the world. Finishing off with the sexy, groovy & tribal housey 'Show', Curbi delivers another angelic club-ready weapon of epic proportions tailor-made for the dancefloor.
Curbi: "I think this EP is pretty different and I'm very happy with it – to grow for myself and develop as an artist and producer and to be comfortable with putting out something a little bit different. Trying to be versatile, I really wanted to do something a bit more different in a way. It's good for me to do this and for other people to see as well what else I can do."
Listen to the EP below!