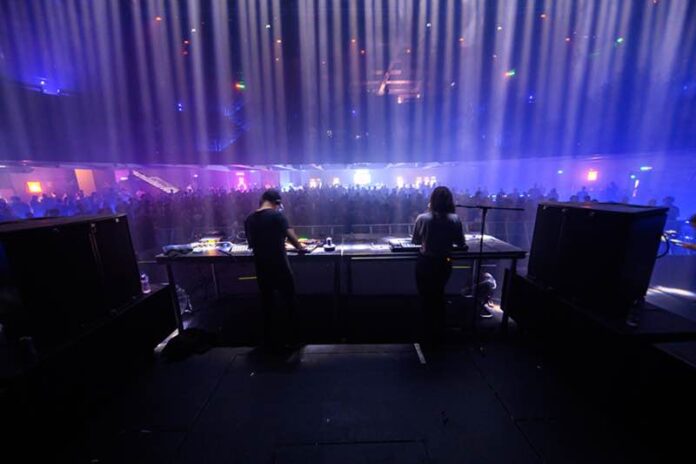 POLO & PAN, THE BLAZE (DJ set), NICOLA CRUZ (live), CHARLOTTE DE WITTE, THUNDERCAT and IAMDDB are confirmed for the first edition of Sónar Lisboa 2022, April 8th to 9th, taking place in different locations across Lisbon.
ENCHUFADA NA ZONA, PONGO, EU.CLIDES and DJ NIGGAFOX (live) are the first Portuguese artists on the line-up, NIDIA, STINGRAY 313 (live), JAYDA G, FJAAK (live), FLOATING POINTS, KAMPIRE, ELLENALIEN b2b DR RUBINSTEIN and HECTOR OAKS are also taking part, adding up to 18 acts so far, with many more still to be announced.
Sónar is a pioneering city festival, with a focus on advanced music, technology and creativity, started in Barcelona in 1994, and which to date has celebrated more than 70 editions in 36 cities around the world. For the first time in 2022, the Portuguese capital will host the debut edition of Sónar Lisboa, with a unique sustainable model, across various iconic locations in the city.
For three days, at Sónar Lisboa 2022 the audience will circulate through Lisbon in a spirit of constant and open-minded discovery; Taking place during the day, Sónar+D will present a full programme of content commissioned with sustainability as an underlying principle focused on the intersections between science, technology and artistic creativity.
Our planet and humanity will be the key themes of the talks, debates, concerts, immersive experiences and exhibitions in this first edition of Sonar +D Lisboa, complementing a night programme with concerts and audio-visual experiences.
Sónar Lisboa 2022 is organized by Pixel Harmony, which brings together the partners Made of You (Gustavo Pereira, Paulo Amaral, Raul Duro), João Wengorovius Meneses, Patricia Craveiro Lopes, Gonçalo Félix da Costa and Kiss, and it is supported by Turismo de Portugal, Câmara Municipal de Lisboa and Turismo de Lisboa.
The first release of 500 Early Bird tickets for Sónar Lisboa 2022 sold out in less than 48H. Full festival tickets for the complete programme across the full three days, are now on sale for 110€, and can be purchased via the official website and in the usual ticket outlets.