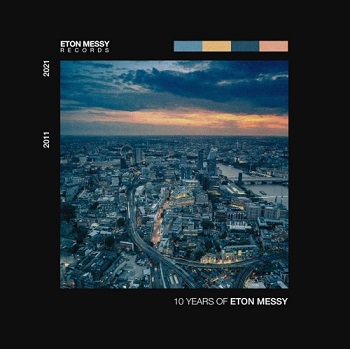 Set for an early December release, this compilation is the culmination of their ten years at the helm of the House industry, providing a stream of underground and crossover hits whilst continuing to keep the world dancing. Time to tune into the future of Eton Messy, reflect on their past, and celebrate their present position as a home to UK hit makers and breakthrough clubland producers.
"Jack of all trades" – it's seldom that the phrase can stand tall on its own, however in relation to these two heroes of the South West, it genuinely stops there. We're now seeing Ed Byass and Charlie Wedd fast-becoming scene-leading, 'Jacks' of the dance-floor to boot; as since birthing their own Eton Messy Records imprint in 2015 – they've made some stealthy, but serious strides.
Now returning with their latest VA compilation; shining a proud light on a number of recent signings – whilst tantalisingly teeing us up for the Eton Messy Records assault on 2022.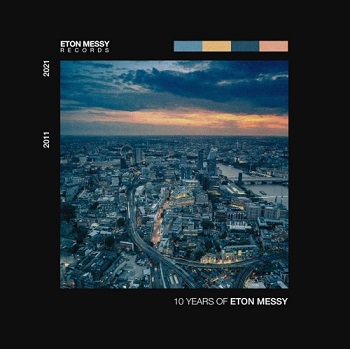 Eton Messy favourite The Golden Boy will be kickstarting the compilation, followed by debut releases on the label by Luke Fono, Karma Kid and Bondax, whom after all this time, it is hard to believe, considering all the shows they have played with the brand throughout the years.
Extended family members returning to the fray include Ray, whose hardcore-nodding 'Set Me Free' throbs with a palpable warehouse heat; Cortese – who join forces with 2XM for another elegant, 2 step-licked houser; plus the label's most scene-impacting signing to date – LEGATO; who envelops us in his trademark cloak of misty, widescreen finery once more.
Eton Messy have their long-game crosshairs firmly fixed on the future, and keeping their rapidly growing, ravenous fanbase on tender hooks, the release also features some very exciting new faces too.
First up, we have some names that are fresh to both label and scene; the likes of Simmerdown – who impress with the stuttering, broken-beat soul of 'Dilate'; Self Tape – who bring their sure-footed, bittersweet grooves to the party; and MJSB – whose bold, stripped-to-the-core 'Home', is an emphatic, percussive-led exercise in 'less is more'.
The final piece in Ed Byass and Charlie Wedd's passionately curated love-letter to their present and future Eton Messy faithful, comes via a fistful of piping hot artists, making serious waves in the scene as we speak.
Lis Sarroca – one of the most charted underground producers of 2021, who brings a refined, next-level deepness to the fore; the radio smashing Après – whose warm, Jazz-skimmed contribution does exactly what it says on the tin and transports us instantly to the 'Poolside' party of our dreams; plus – big hitters Karma Kid, Fono and – fittingly – the mighty Bondax, whom are the perfect final LP addition – having thrown out the rule back, just as the EMR boys did a decade back, carving an unprecedented pathway of their own making, through a brave new, almost alien online world.
After loading up on this latest offering from the Bristol-based tastemakers – it's kind of hard to imagine the online world being the only one they're kings of before too long.
Listen to the album below!