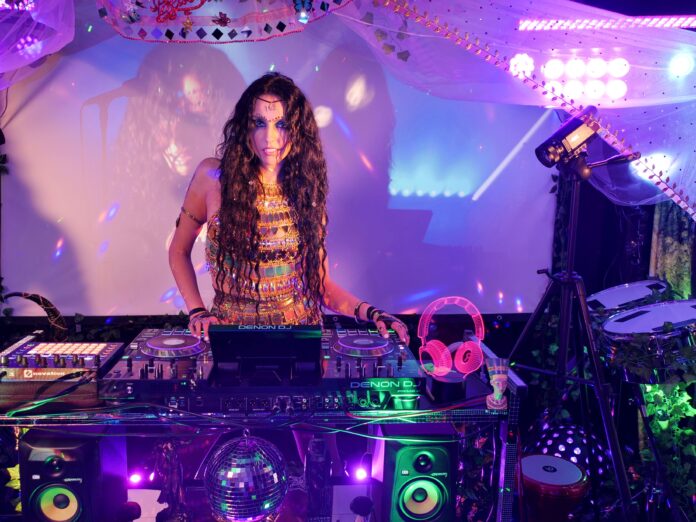 After a hot year for NATHASSIA, she has a list of impressive releases like 'Rainmaker', 'Parasite', and 'In My Head' to look back on.
NATHASSIA has constantly been pushing the boat out in terms of her devotion to music with each release as her sound continues to develop, and she is bound to have a great year ahead with the way she is growing as an artist. Despite her busy schedule she sat down with our team and she was very polite and happy to answer all of our questions.
Check out the full interview below!
Hey Nathassia, great to hear from you. What have you been up to recently?
Hi, thank you! I have been super busy with my radio show, finishing my next single and artist album!
Let's talk through some of your releases this year. Do you have a favourite song you've made this year?
I have been lucky to have continued a string of MTV playlisted singles this year with "In My Head", "Rainmaker", however "Lair" is still my favourite release in 2021 for many reasons plus I really like the Futuristic Polar Bears remix of the song.
Which of your releases has received the most attention this year?
Again, "Lair" with support from some of my favourite DJs like David Guetta, Tiesto & Maurice West. It was played on Dutch National flagship Radio Q Music, plus it was a number 1 Beatport release, so I'm very pleased with that.
Is there a certain theme of music or sounds that you've stuck to this year?
Actually, not really as I tend to create based on how the song feels to me without excluding any instruments or sounds.
Have you struggled this year on any of your releases?
Only due to lack of time in finishing them off because of the sudden take off of my weekly radio show, so therefore I am a bit behind with my artist album.
If you had to pick, what song this year would you tell people to go and listen to?
Ah sorry Lair again!!!
Were there any songs that didn't make the cut for release this year?
None, just some of the songs are behind on finishing them, it's been a crazy year!
Do you have any more releases coming in 2021?
No, as my next single and artist album have been put back to the new year, but well worth the wait!
Does your music change in mood/tempo throughout the seasons?
Not particularly but it is an interesting idea to consider.
Finally, where can we go and listen to your music?
You can listen to my music on my Spotify and Soundcloud channels.