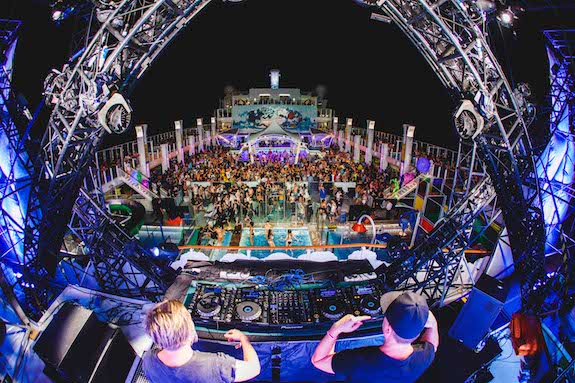 IT'S THE SHIP, Asia's largest festival at sea, recently dropped a cryptic video on its official Facebook and Instagram pages that gives us a sneak peek at what we can expect in 2022.
The trailer features their iconic duck mascot being transported into a 90's meme-themed simulator filled with recognisable faces from IT'S THE SHIP and beyond.
Hints included Korean lessons, internet sensation Hasbullah, a beach getaway, Squid Game, Blackpink as well as notable IT'S THE SHIP alumni shipmates, Henry Golding and David Hasselhoff. Also spotted was a coveted Bored Ape donning a sailor's hat.
IT'S THE SHIP will return in 2022; in what can be expected to be their biggest, boldest adventure yet.
Watch the trailer below.
View this post on Instagram