Music festivals at sea seem to be the new exciting way to experience EDM. 
The world's 2nd largest EDM cruise festival, and Asia's largest, IT'S THE SHIP (ITS 2016), will be making a return for its third instalment this year. The four-day and three-night floating vacation cum music festival is set to depart from the Marina Bay Cruise Centre in Singapore on November 4, crossing international waters on the straits of Malacca to the Pearl of the Orient, Penang, before returning to Singapore shores on Nov 7.
They're offering "The Ultimate IT'S THE SHIP Baller Package" to the tune of $500,000 if you feel the need to prove how low your chain hangs.
For USD $500,000, they're providing some amazing perks for you and 5 other shipmates for an adventure you won't forget. They've curated an all exclusive package which includes perks such as a private jet round trip, pre and post event vacation in Singapore, your very own IT'S THE SHIP private party, the BEST cabins on the bloc, VIP services left, right and center, a stage named after YOU and so much more !!!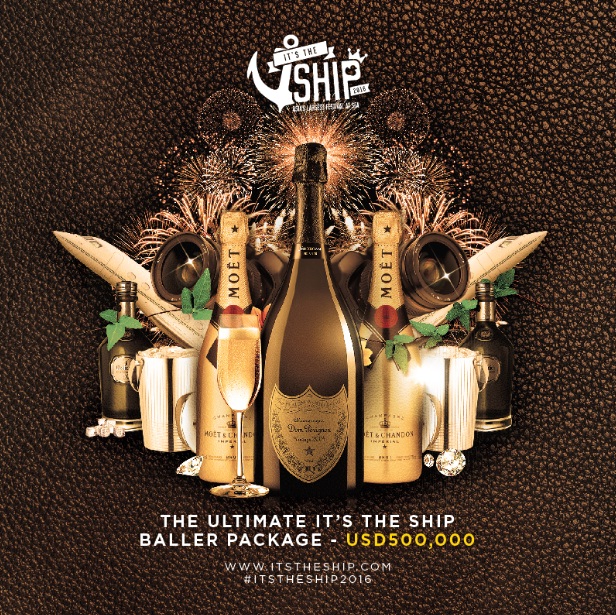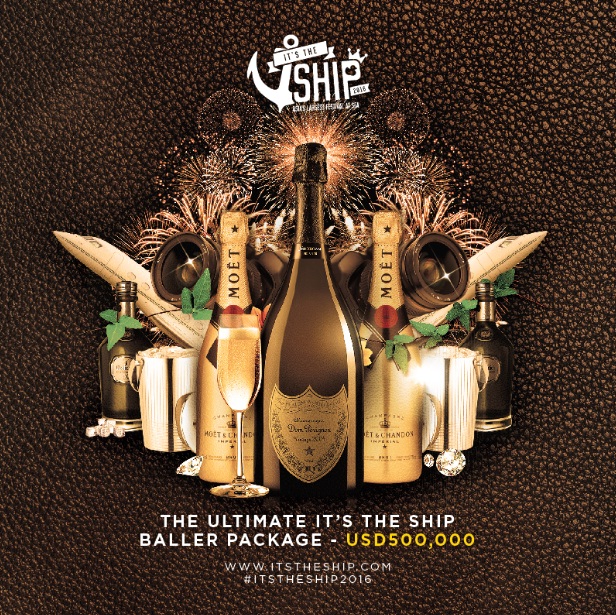 Check out the official It's The Ship aftermovie below
More info about tickets and accommodation here.