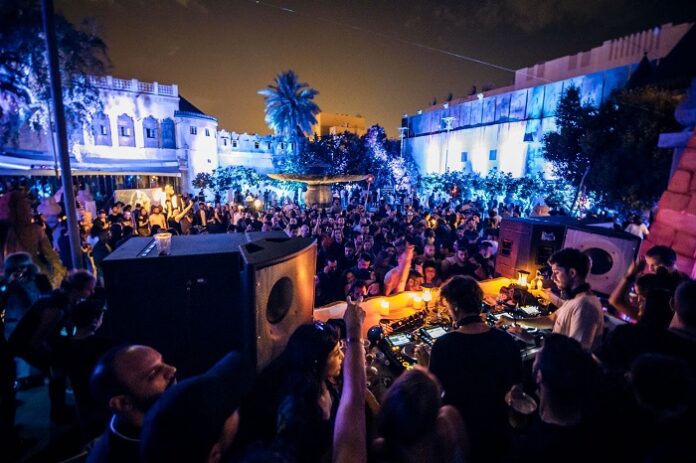 Soundscapes Zanzi is an all new and once in a lifetime musical escape on Paje Beach on the eastern coast of Zanzibar, Tanzania. From 16th – 19th February 2022, the picture perfect island in Zanzibar will welcome world renowned DJs including Behrouz, Praslesh, SIT, Baloo, Andrey Pushkarev, Biirdperson, Britta Arnold, Daylomar, Hameed, Zone+, Map.ache and many more.
Soundscapes was launched in 2013 with the aim of inspiring a sense of culture, community and an appreciation of art that lifts the human spirit. It has hosted more than 30 events to date in the "Oasis", an open air, lush-green venue in its home country of Bahrain.
The Bahrain-based event series makes its way this year to Paje Beach in Zanzibar with its pristine setting, breathtaking white sands, cloudless open skies, towering palm trees and a luxury feel right on the warm Indian Ocean. This paradise location has scuba diving and a fabulous kite and surf centre to explore and peaceful temples as well as a range of stunning accommodation with ocean view rooms.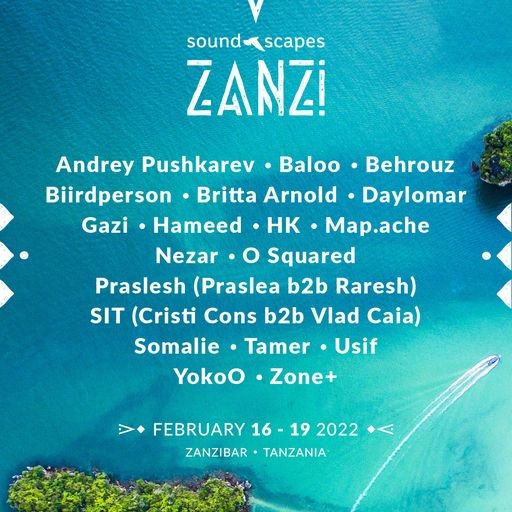 The production for the festival promises to be beautifully organic and natural, with lush flora and fauna, bars with straw roofs, wellness centre and art decks to explore. Add in to the mix the Islands boat excursions, secret parties in tropical nature and plenty of famous African colour and you have a truly unique festival.
The soundtrack for all this is a stylish and classy mix of minimal, house and techno from some of the finest DJs in the game, namely celebrated Russian producer and seasoned selector Andrey Pushkarev, deep house shaman Behrouz, cult duo Praslesh (aka Praslea b2b Raresh), Romanian tastemakers SIT (aka Cristi Cons b2b Vlad Caia), plus the red hot likes of Biirdperson, Britta Arnold, Daylomar, Gazi, Map.ache, Nezar, Zone+, O Squared and more.
Soundscapes Zanzi is set to be an unforgettable event in a true African paradise. For more information including ticket purchases, hotel affiliation and travel guidelines via the link.