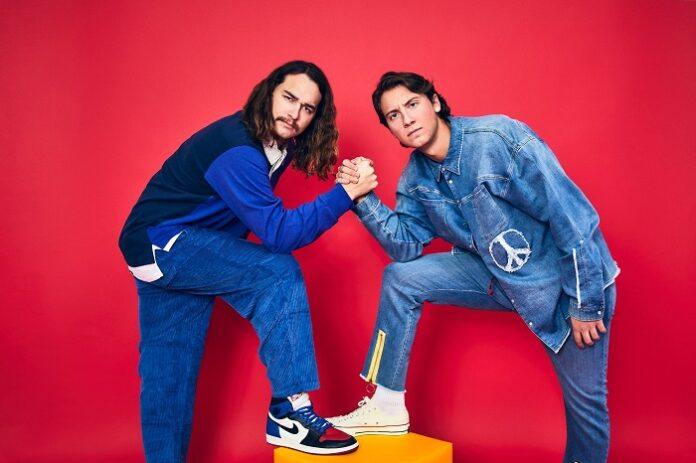 After closing out 2021 with a busy U.S. tour schedule and kicking off the new year with a prestigious show at Las Vegas' Hakkasan Nightclub, American go-getters Niiko x SWAE are firing on all cylinders on the production front as well.
Tempting dance floor occupants with its undeniable appeal and distinct sonic flavor, 'Way That I Move' underlines the L.A. duo's intentions to make 2022 at least as memorable and significant as the previous year.
Helmed by sexy vocals and an equally seductive groove, Niiko x SWAE's 'Way That I Move' immediately catches listeners in the heat of the moment. Hot, sensual and even a bit spicy at times, this track offers so much dance floor appeal things are destined to get steamy.
"'Way That I Move' was almost impossible to produce sitting down", Niiko x SWAE share. "Like any relationship, the song evolved countless times from revision to revision until we felt that we finally had the dance anthem that 'Way That I Move' aspired to be. At the core, it was important for us to encompass that carefree dance vibe we had originally felt in the writing session.
We believe the atmosphere we had created in the studio lives within the spirit of the song and we made it our goal to make you feel like you were there that day. At the end of the day, 'Way That I Move' is a hot and spicy song, calling for partners to link on the dance floor and engage in the seductive or carefree dancing that creates a fire in our hearts."
Childhood friends Niiko x SWAE spent their early days learning to produce and dreaming of pioneering a new lane in house music. Flash forward to today, the L.A.-based pair are regulars on U.S. Dance radio, laid claim to in-demand residencies at HAKKASAN, Las Vegas and OMNIA, San Diego, have headlined sold-out shows across the country, and have become a staple to any successful remix package, reimagining tracks from the likes of Bebe Rexha, Charlotte Lawrence, Cheat Codes and more.
Listen to the track below.