"WE ARE HOUSE, BABY!" – fall in love with house music again and come together for "Something Special," MISS DRE's highly anticipated follow-up track on Farris Wheel Recordings, home to celebrated tastemaker Gene Farris and more. Her previous debut track on Farris Wheel, "Technocality", has been her strongest number to date.
"Something Special" is a chunky number with a bubbling bassline, dirty stabs, and those heady percs signature to all Farris Wheel signings. A little something special on the vox spices up the vibe behind its beat. When MISS DRE was asked about the track, "It was the vibe, the people, the music, the energy, and it was something special…it was an a-ha moment for me."
House and techno purists alike can't resist MISS DRE's unrepenting love for dance music.
"Witnessing people in a crowd who have left everything at the door, are dancing their asses off, are so in the moment, and are letting their bodies be carried by the DJ for an entire night…this is house music."
She is seated firmly at the house music table in full embrace of its community: "From the friends we've made to the genuine smiles and laughs we've exchanged with strangers on the dance floor, to hearing that new club banger that becomes your anthem for the year. We are all family here and we are so lucky that we get to experience such a strong force together…WE ARE HOUSE BABY!"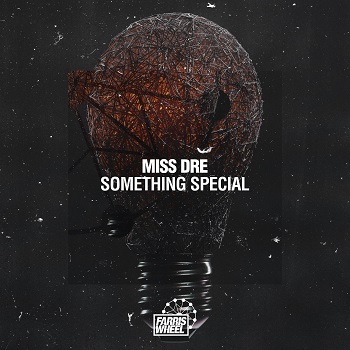 For those just first being introduced to MISS DRE, she stokes the fires that ignite the floors. After capping off last year supporting tech house heads such as Gene Farris, Justin Martin, Sacha Robotti, Bruno Furlan, Luke Andy, and more, MISS DRE is poised for an even bigger breakout year.
Well known to the Bay Area's finest and those who come through its mecca of hot sweaty house, she's slated to support J. Worra's upcoming Check Out Tour in Austin, San Francisco, and the otherworldly dream world of Meow Wolf Santa Fe. Those lucky to dance with MISS DRE on tour this year in 2022 will catch her signature effortless swagger, more MISS DRE music, and more appearances with the Farris Wheel fam.
Listen to the track below.