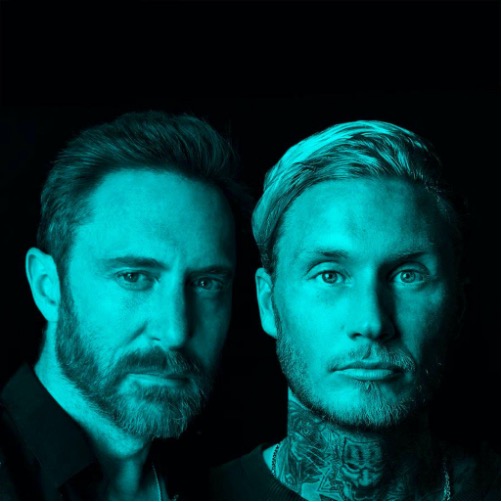 This summer, Hï Ibiza welcomes David Guetta and MORTEN's 'Future Rave' for an exclusive 18-week residency. The officially recognised Number 1 DJ in the world and his Future Rave collaborator will present their explosive music experience at the award-winning super club, every Friday from June 3rd until September 30th, joined by an A-list cast of guests across the season.
GRAMMY-Award-winning artist and dance music game-changer David Guetta joined forces with Danish DJ and producer MORTEN to launch Future Rave in 2020 and their unique concept has since gone stratospheric. Future Rave is now a globally recognised sound with its own playlists, garnering millions of streams, and is defined by mega-hits including their "Never Be Alone" with Aloe Blacc, "Dreams" (feat. Lanie Gardner), an epic remix of Sia's "Titanium" and massive new track "Permanence".
Musically, Future Rave is a forward-thinking mix of underground sounds with festival-sized energy, making it perfect for Hï Ibiza's vast main room, the Theatre. This fresh sound takes the punchy drums and fat bass of techno, euphoric melodies of progressive house and layers in with searing melodic arps that take you into another dimension. Add in an incredible high spec production at Ibiza's flagship nightclub and you can be sure of the most unforgettable dance floor adventure.
David Guetta says of the residency: "It is a real dream to bring the Future Rave experience to Ibiza this summer. Along with my friend Morten, we've created a new sound, a new movement, that's rooted in the underground and made for the main stage at festivals. This is the start of something very special and we can't wait to be together with our fantastic fans in the amazing Hï Ibiza Theatre. The island has always held a special place in my heart making this residency even more meaningful."
MORTEN comments: "My dream in life ever since starting out as a DJ in my teenage years has always been to have a residency on Ibiza. Future Rave having its own residency shows how far David and I have taken this new sound and how it is changing the industry. I want to thank David, the king of the island, for giving me the opportunity to stand next to him at Hï Ibiza this summer. This is something the little kid from Denmark is very proud of accomplishing and I can't thank David enough for giving me this opportunity. See you guys for 18 weeks in a row at Hï Ibiza, let's go!"
David Guetta & MORTEN's new residency at Hï Ibiza is set to be the most unmissable Future Rave experience to date.
Tickets are now available – book your place at the link.