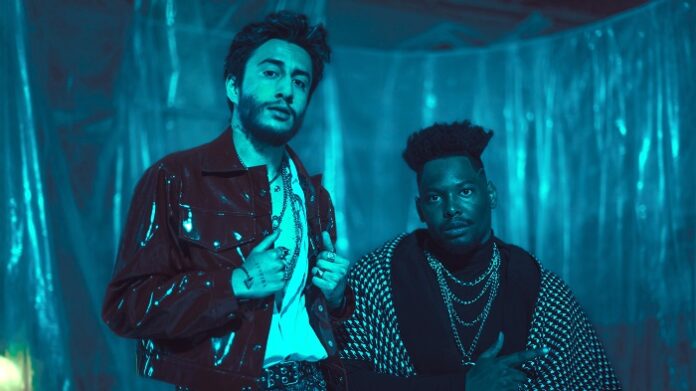 RYOKER and Elae Weekes were clearly meant to work together, "I See You," being one of the most successful releases to date from both acts. The video premiered a few weeks back, and quickly soars to over 200K views on YouTube, not counting the streaming numbers from the audio copy of the release.
The story meshes futuristic and conceptual visuals with that of a lust-tinged love story. The tale has enough connective tissue to articulate a narrative, but maintains a broader feel to it where the end-viewer can make their own interpretation of exactly what is going on between the characters involved.
To add more to the fast-paced momentum that's surrounding "I See You," How3ll, Vedeus, and Dazed – all Latin producers – have been invited to put their own twist on the original, breathing new life into these remixes. Each version is an eclectic merging between the respective artists' own styles and the core aspects of what the original has to offer.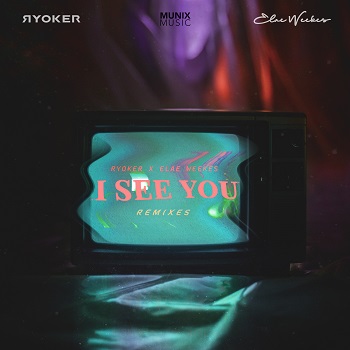 How3ll's remix is the most club-friendly of the 3, infusing the original with a technical groove throughout. The saxophone melodies adds an edge that sedates and seduces all in the same go. Featuring piano house layers echoing that of Martin Ikin, there is a multi-faceted concept that's built into this edit.
Vedeus is the secondary alias of DJ/producer Zextone. Deep-influences and high-focus on the melodies make this flip stand out. Big basslines drive forth ahead of the drop, building up anticipation before the drop in an epic way. Down the same lane of a Zhu release, the lifestyle fits of this flip ranges from work out to, festival, club, chilling with friends, road trip, and more.
Dazed brings in a hypnotic, progressive inclusion onto his remix, enhancing the infectiousness of the hook and places a CamelPhat inspired drop that hits the spot. Throwing in piano house design for good measure, Dazed nails this flip from start to finish.
Listen to the remixes below.