Just as their debut release on Armada Music, Lufthaus' second single 'To The Light' has incentivized a share of underground experts to showcase their remixing abilities, with Italian duo Fideles providing the kickoff. The pair have somehow dimmed the sonic light in the track itself by highlighting its more obscure elements and adding their signature sub-zero-fueled ingredients to make it a distinctly Fideles remix.
The underground club scene takes pride in its spectral atmosphere with otherworldly synths and hair-raising chord progressions, which is exactly what Fideles introduced to the mix. Already played at festivals such as Pleinvrees in Amsterdam and more, the track has entranced ravers with the ethereal climate it breathes into any setting. Led by a driving bassline and a catchy yet chilling pluck pattern, the remix accentuates the underlying mysterious aura that envelops the original track's genuine lyrics.
In contrast with the original, this remix places the vocals in the spotlight by embracing it with gloomy, rumbling background synths rather than garnishing it with sanguine musical refrains. The sinister traces in the velvety melodies complement the harshness of the sincere sentiments in the track. Although the ideal 'hours of the dawn' basement anthem, the verity in the song's expressive lyrics also renders it powerfully emotional, moving crowds to their cores.
Tackling the universal phenomenon of internal struggles, 'To The Light' acts as a beacon of hope for those competing with their own personal lives while simultaneously providing a unique club-themed getaway.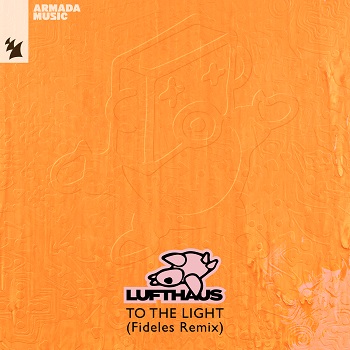 Joining forces as Fideles in 2010, Daniele Aprile and Mario Roberti have made their mark on the global dance music scene with a sophisticated and modern melodic sound. The duo have drawn the interest of the underground scene's most influential names (from Laurent Garnier to Solomun) and secured scene-wide plaudits with releases on imprints such as Bedrock, Poker Flat, Stil vor Talent, and more recently Afterlife, Innervisions and Exit Strategy.
They have carried their mesmerizing performances globally, with shows at world-renowned events and international venues such as Printworks and Fabric (London), Amnesia (Ibiza), Rex Club (Paris) and Watergate (Berlin). With over a dozen years of experience in their back pockets, Fideles are only aiming upwards, with more of their timeless pieces set to enchant dance floors worldwide.
Listen to the tracks below.