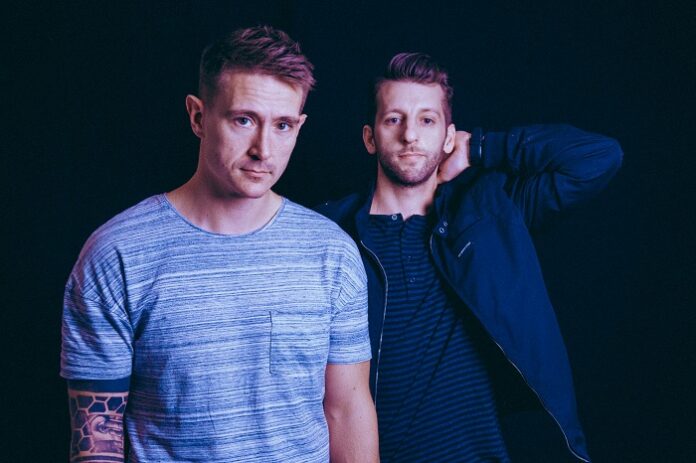 What If This Is All Real LP symbolizes a full circle moment from duo Medii. Now having released two EP's in 2022, Binary Blue EP and Replica Red EP, they close out this chapter of their music release schedule with an album featuring 4 brand-new songs.
What If This Is All Real pulls together the tracklist from the February and May EP and ties it together with a never-before revealed intro track and 3 stand-alone singles. With the EP's having their own cohesive ebb and flow when it comes to the segues song to song, What If This Is All Real LP expands on this sentiment with the full scope of the experience fleshed out in its final form.
"Dying Day," utilizes a moody, all-instrumental disposition to draw the curtain back as to the vibes and mood's one should brace themselves to soak up. Electric guitar plucks, dramatic vocal samples, and a live drum all allude to the cinematic nature that is soon to unfold upon the listener – a fitting springboard to an extensive adventure.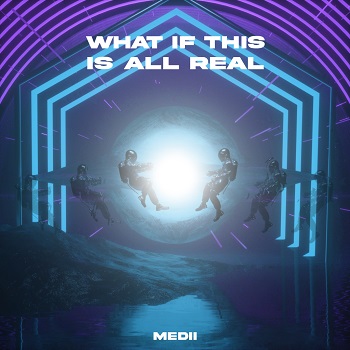 "My Mind's Escaping," maintains the sentimental nature that the intro song broadcasted, yet brings in a sunnier disposition as the song's measures move forward. The perfect blend of electronic influences and a live instrumental feel create the backdrop for easy-going, indie-pop-inspired vocals to inject themselves into the soul. Technical, creative, and full of surprises, the lead single shows how the album goes beyond what the EP could have led listeners to anticipate.
"Love Yourself," blends in a romantic edge into this album. Sentimental and reflective at some moments, while upbeat and happy-go-lucky at others, Medii strikes an impressive balance on this tune – a vibe that fits right into the sonic themes that both the previous track and previous EPs showcased.
"Real (feat. Cat Cayenne)," plays out like a song from the soundtrack of a movie. Exploding with personality and the beat and vocal aligning in a beautifully cohesive manner. Medii makes it difficult not to get fully immersed into the moment with this one in particular. Soft synth layers platform heavy-handed, drumwork to render something defining and unforgettable.
Closing out the album and a near half-year of music from Medii is "Better Place." Sharing a bit more groove with finger snaps and confident rhythms. The lyrics and timbre are simultaneously comforting and reassuring, leaving the listener with a sense that all will be well and Medii will be back again with more music to grace this world' sonic stratosphere.
Listen to the tracks below.