After one year of hard work, hundreds of sessions and a distinctive selection process, Julian Jordan is releasing his EP 'HYPER HOUSE' today. Building his signature sound over the last couple of years, this EP felt like the perfect next step in his career.
Hyper House is the collective name of the music movement that Julian Jordan has created. Developing a very distinctive and recognizable sound of his own, his fans started affectionately referring to this as Hyper House because of the high energy from Jordan and his music. In honor of his fans and to confirm his sound and status, the HYPER HOUSE Ep is entirely dedicated to the cemented sound of Julian Jordan. Looking at his #1 Beatport Electro House DJ spot, his rising position on the DJ Mag Top 100 and the many mainstages that Jordan has booked it is clear that this sound is here to stay.
The last couple of weeks fans already got a taste of the EP, with Jordan slowly building the tracklist with a continuous streak of releases. Starting with 'Diamonds' with Martin Garrix and Tinie Tempah in October 2021, 'Thunder', 'Sound of The Bass' and 'Out Of My Mind' followed after.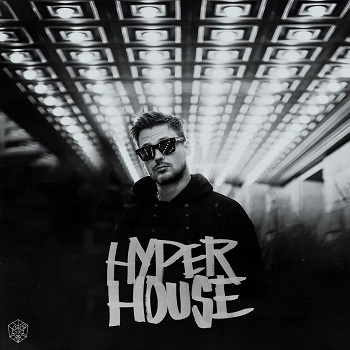 Keeping only the tracks with the right feel out of the hundreds of sessions, he's adding two brand new ones to complete the EP today. With 'Rudeboy', Jordan created the perfect sequel to tracks such as 'Diamonds' and 'Thunder'. Breathing that festival energy, the hard-hitting track fits right in with the rest of the EP's tracklist. 'Juice' sees him team up with Siks, who he first got in touch with three years ago. Working through different versions of the track the last couple of months, the end result speaks for itself.
The EP is filled with energy, lots of rhythms and made for clubs and festivals worldwide.
Listen to the tracks below!