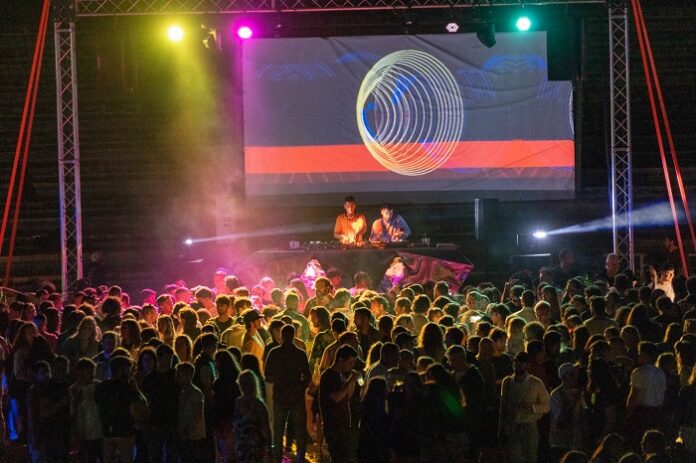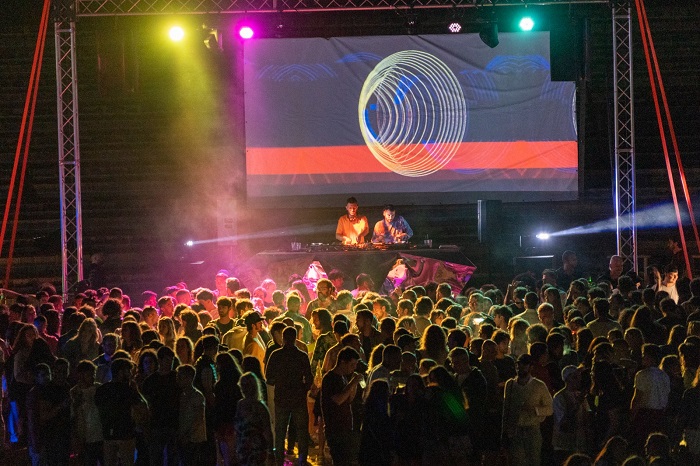 The night Glowal showed the world what's coming. On a warm spring evening on the beautiful hills of Pisa, the duo hosted their first Sementa label event, and the first ever electronic music event at the Anfiteatro Triangolo Verde, in collaboration with Ardesia, UISP Valdera, Yupac and Yed. From sunset till dawn, over a thousand people united in an open-air field for an artistic showcase of creatives and their passions.
Conceived during the somber times of lockdown, Fabio Giannelli and Alessandro Gasperini's label Sementa has had a boiling pot of idiosyncratic ideas just waiting to be revealed. And finally, on May 28th, the first event served as the perfect kickoff for the long journey ahead. Glowal took this opportunity to exhibit local Italian talent while promoting a unique landmark in the country they call home, and bringing passionate individuals together.
When the darkness fell atop the hill, the stars of the show shined brightly from the Anfiteatro at 21:00. The duo took 1,600 attendees gathered in the arena into the underground realm, and they shook the dancefloor as it has never been shaken before. Glowal marked their label's outstanding capacity by bringing the first electronic event to the grand Anfiteatro. They enchanted the crowd with their staple synthetic sound, playing tracks from their recent debut album 'Trigger Your Sense' which was released on April 15, and teasing a few upcoming bangers soon to be released on Innervisions and Afterlife.
The pair thus enkindled a sonic ambiance this monumental Italian landmark had yet to experience. The audience was submerged in every beat, as Glowal unveiled their audial range by carrying the circle through their melodic waves and subliminal industrial touches into the early hours of the morning. Goodbyes were dealt at 4:00, but the memories of that night will be everlastingly engraved in those who witnessed the energy, warmth and passion shared. With such a successful debut label event, Glowal have paved the way for a great season of exciting projects ready for take-off.
Earlier, the evening began at 18:00 farther up, on top of the hill by the breathtaking titanic sculptures, and was opened by a variety of performances by Italian talents like DJ's Impure, Dohze & Lari, and Tommaso Bracaloni, and exceptional dancers Susannah Lheme and Francesca Valeri, Kevin Seiti, and Pole Dance Valdera. To add to the range of flair, there was also a hairdressing show by Lina's and Alberto Simoneschi, and a unique fashion installation by the 2021 Vogue Talent Award winner, Emilia Torcini. Delicious streetfood was catered by Grano Vivo, Niccó il Gelataio, and Gab, while the aesthetic frame was being eternalized in ravishing paintings by Pietro Mazzilli and Ciocci.