In a collaborative triumph, Taiwan's fast-rising DJ & producer RayRay has joined forces with Italian DJ and producer MorganJ for their brand-new single 'The Underground', released through Tomorrowland Music!
'The Underground' wastes no time in getting down to business with an insistent driving beat hammering away under RayRay's delirious vocal tones – another hefty new slice of full-throttle dance music. The infectious tune is the perfect mixture of a booming bass and vibrant production elements, just in time for the sizzling summer days.
'The Underground' is the first of a collection of upcoming festival releases by Tomorrowland Music under this year's festival theme 'The Reflection of Love', celebrating the return of Tomorrowland after three years by gathering some of the biggest artists in electronic music on Tomorrowland's record imprint.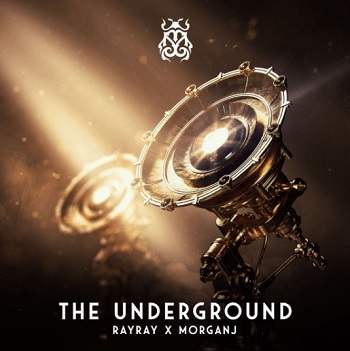 RayRay: "I'm a big fan of MorganJ's sound and music talent! He reached out to me for a collaboration. We started this project early this year, and we finished it by sending stems and vocals back & forth via internet. It's a combination of MorganJ's unique icy signature sound and my vocals.
I had so much fun when making this song! MorganJ inspired me so much and he was willing to let my creativity flow freely. Just be yourself, be real and show everyone that you genuinely have the passion and the love for what you are doing! Music is no gender, so you can really create something meaningful and inspiring. No matter if you are male or female."
MorganJ: "I was inspired by the famous track 'Straight Outta Compton', so I decided to make something really underground with an old school electronic sound influence. After the first demo, I showed the tune to RayRay, because I was pretty sure that the track could reach the next level with her vocals."
Listen to the track below.