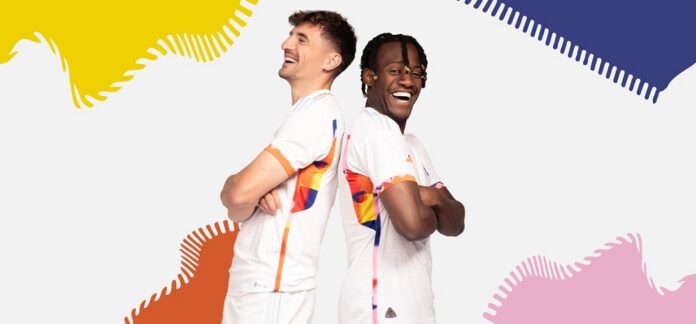 With excitement for the FIFA World Cup 2022 building, Adidas, the Royal Belgian Football Association (RBFA) and Tomorrowland festival proudly present the second chapter of their unique collaboration and present the new away kit for the Belgian Red Devils. With the kit, the Belgian Red Devils and partners involved intend to make a positive, fun statement of LOVE in times of turmoil.
Respecting a long history of Belgian away kits, the foundation of the kit is white. Like in chapter 1 with the football inspired festival collection, the festival inspired football kit features LOVE sign-off and a bold graphic print.
The graphic print is inspired by Tomorrowland's famous fireworks, and features as symbol for mutual values on diversity, equality, and inclusivity. The Belgian Red Devils will debut the kit on September 25, in the UEFA Nations League match against The Netherlands.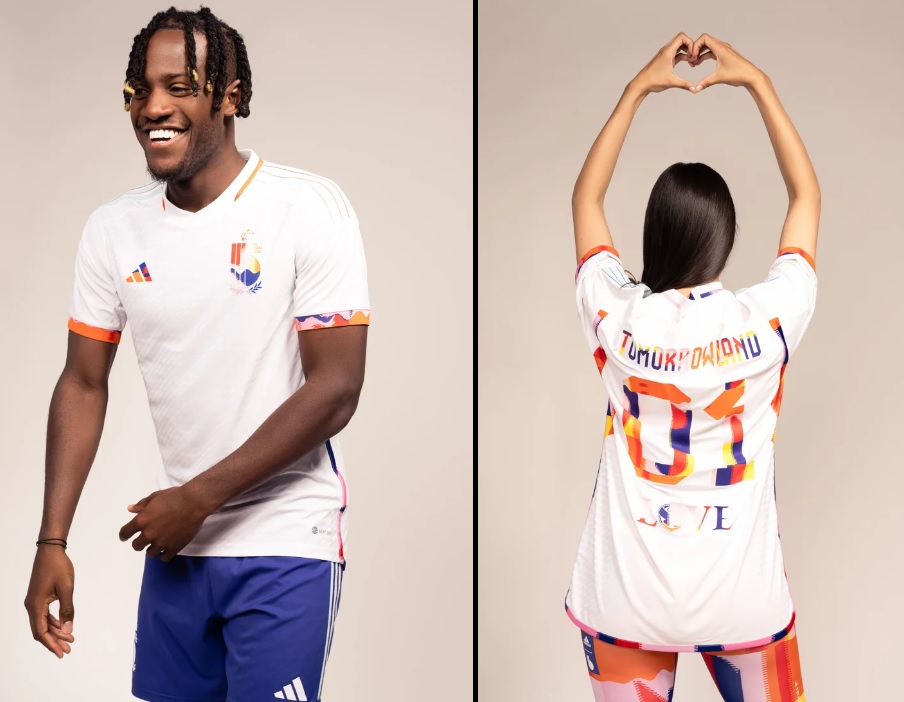 Design details
​The bold graphic print is not only on the collar, sleeves, sides and trim of the jersey and shorts but is even used boldly throughout the adidas logo and federation crest, fitting the positive statement of LOVE. Even the players name and numbers, or print of choice, are available in the bold graphic print, for those that want to truly stand-out whilst donning their jersey.
For the first time, the product offering for the Belgian Red Devils includes authentic match wear – as worn by the team – as well as replica match wear. Both feature a premium 3D silicone version of the federation crest. For authentic match wear, the devil is in the details, with rich fabrics, elevated and multi-colored three stripes, woven sleeves, and slightly different graphic print on each product, making each product unique. On the authentic jersey, the LOVE sign-off is featured as neck detail in the inner neck of the jersey.
On the replica jersey, it is featured on the outside of the jersey. LOVE, with the Tomorrowland logo as letter O, is a subtle prompt to remind all to celebrate life and each other more. For the Belgian Red Devils, primary shorts and socks are white, with purple shorts and socks available as alternative. The shorts are also available in the bold graphic print, but only for the biggest fans, as they are too bold to be compliant with regulations of the governing bodies. The kit seen on the Belgian Red Devils will feature purple player names and numbers.
Availability
​The new away kit is available on adidas.com, shop.rbfa.be, store.tomorrowland.com, and through selected adidas stores and retailers, from September 23 onwards.
Come together and feel the LOVE!