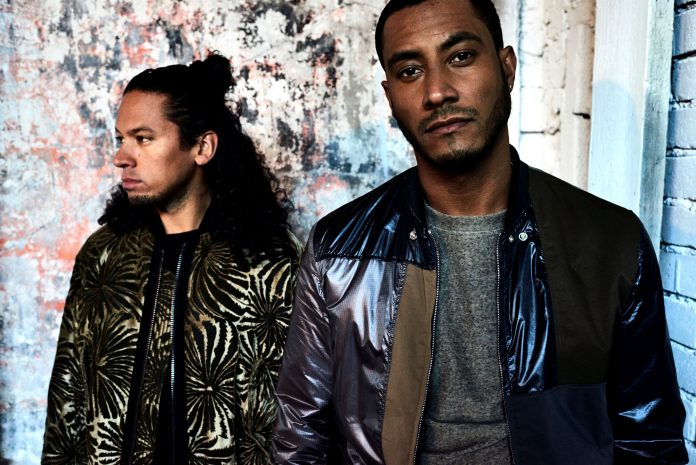 After well establishing themselves within the worldwide dance scene along the years, iconic Dutch duo Sunnery James & Ryan Marciano finally share their musical journey in their highly-anticipated debut artist album, 'Fundamentals', on their own SONO imprint.
Not only does this release mark a milestone in the producers' careers, but also the beginning of a new chapter for them.
Reflecting on over a decade of shared passion, Sunnery James & Ryan Marciano have masterfully orchestrated their first album to showcase the evolution of their musical identity.
'Fundamentals' relays a personal story which intertwines their past achievements with the newly pushed boundaries of their globally acclaimed sound. It illustrates the fundamental essence of their art, translating their authenticity and spirit into an equally lively thirteen-track record.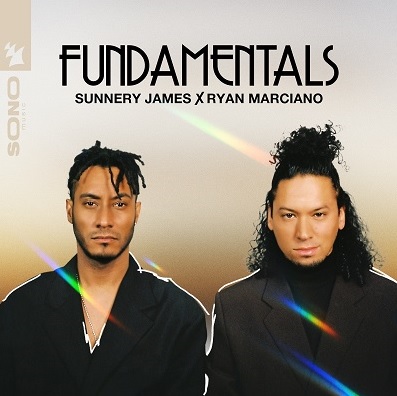 Excellently culminating their years of expertise and contemplation, the release of Sunnery James & Ryan Marciano's first full-length album comes at an ideal time in the pair's careers. Their grasp over the Dutch and International House scenes has earned them a role in a mini docu-series about the History of House in the Netherlands, launching at the Amsterdam Dance Event.
Lately, the duo has been revealing an ever-advancing side of themselves, as more mature artists and esteemed producers. And with 'Fundamentals', they have delivered a thrilling rollercoaster ride of a sonic experience perfectly fit for airwaves and dancefloors alike, cementing their successful title.
The album exhibits a range of spellbinding vocal performances, session musicians, and songwriting, each track uniquely personifying the duo's signature electric grooves. These catchy feel-good tunes are set to maintain the summer heat through the seasons, from 'Coffeeshop' featuring Kes Kross borrowing enticing jungle-beats, to the afro-inspired 'Closure' with Bruno Martini & Mayra, to a fiery club record with Leon Benesty, 'Love, Dance And Feel'.
The first and last tracks on the album, 'Run', and 'Summer Thing' with Dragonette, Cat Dealers, and Bruno Martini, have already been dominating global radios with their ecstatic vibrations, and fans don't want to miss what's in between. At its core, 'Fundamentals' encapsulates the reasons why Sunnery James & Ryan Marciano initially ventured into the house scene, and its irresistible melodies narrate them flawlessly.
Having solidified their reputation with outstanding performances at Tomorrowland, Sensation, Airbeat One, Creamfields, and Mysteryland this summer, Sunnery James & Ryan Marciano are the archetypal mainstays of the dance music scene. With nearly two decades of experience breeding their passion and knowledge about the field, they are now rewriting their agendas and focusing more on releasing their own studio output, enjoying global success as producers.
Listen to the tracks below.