Every so often a new electronic artist bursts out onto the scene, making waves with their unique style of production. Asher Shashaty has decided to break this mold by causing an absolute tsunami, rewriting the limits of sound engineering with his signature experimental bass sound.
As the entire EDM community continues to exponentially grow, Asher is leading the charge in his sector of music, by merging components of hip-hop, future bass, dubstep, and other genres together.
The reason that many artists and music fans are drawn to Asher's projects is his ability to put his spiritual ideology, life experiences, and musical knowledge into an auditory melting pot. Also a gifted DJ, Asher has showcased his music at venues across the United States and Canada.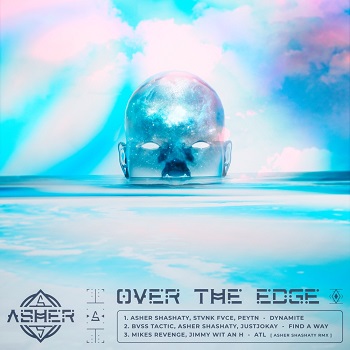 Featured on edm.com for his originality, Asher only debuted his music persona a short time ago, yet has attracted a massive following. Returning to assert his production genius over experimental bass, Asher delivers his captivating new single "Find A Way".
Collaborating with rising singer Justjokay and thrilling heavy bass creator Bvss Tactic, "Find A Way" highlights each of the trio's musical talents. Beginning with a transcendent arrangement of robotic effects, a mesmerizing spacey bassline is infused into the mix. Not long after, Justjokay adds his exclusive voice that blends emo and hip-hop to perfection. Throughout the track, Bvss Tactic and Asher incorporate an enthralling series of riddim and deafening drops. With a common objective, the three artists go all out on "Find A Way" and leave ravers to hold on to the rails as if their life depended on it.
Listen to the track below!