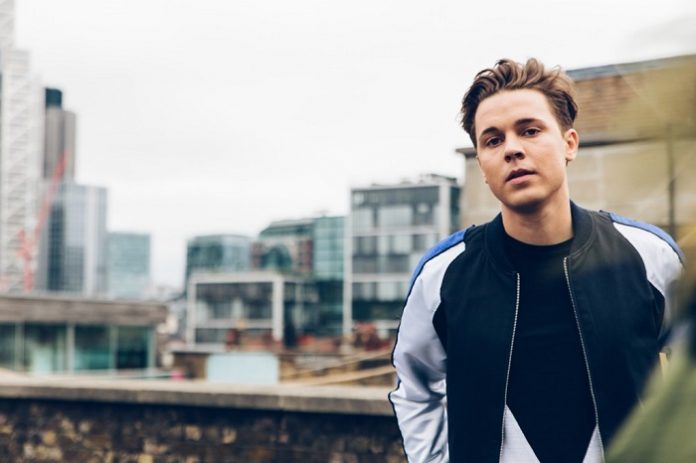 Global dance music sensation Felix Jaehn taps Klingande for the first remix offering of his recent Summer collaboration with Ray Dalton, "Call It Love."
The French melodic house visionary injects an energy-fueled twist on the pop-led original for a pulsating club-primed rework. The remix arrives on the tail of the success of Jaehn and Dalton's powerful original, which has amassed a string of radio plays, accolades, and coveted playlist placements since its mid-September release.
"Call It Love (Klingande Remix)" is the first of two remixes planned for the single, the second, a tech house spin from the Berlin-based LOVRA, will arrive later this year. "Call It Love (Klingande Remix)" is out now via Universal Music.
Felix Jaehn and Ray Dalton crafted the sound of the summer with their collaboration, "Call It Love," a catchy, high-octane treat that oozes with uncontrollable grooves.
Since its release, the track has maintained a steady position in the German and Polish Airplay Top 50 Charts, and placed in a string of tastemaker Spotify playlists, including mint, Motivation Mix, Dance Party, Daily Lift, Dance Rising, Main Stage, and many more. To celebrate its success, Jaehn and Dalton tapped venerated DJ and producer Klingande and fast-rising electronic star LOVRA for a set of fresh reworks of the hit.
Over the years, Klingande's inimitable sound has been enlisted by the likes of musical luminaries such as Avicii, Charlotte Lawrence, Robin Schulz, Parov Stelar, and now, Felix Jaehn and Ray Dalton. The remix follows his summer single, "By Law (ft. Loud Tiger)," which has garnered over 1.3 million plays on Spotify alone.
Klingande's spin on "Call It Love," ups the ante and lays Dalton's vocals over a gargantuan slice of future rave.
Listen to the remix below.