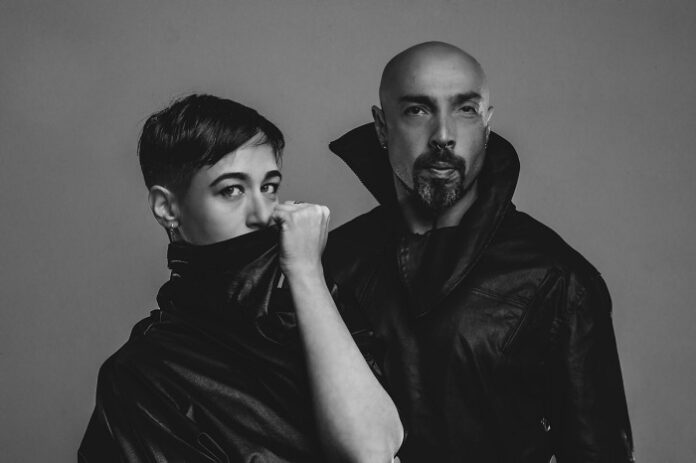 With their mysterious and poetic style, the two have been catching the eyes and ears of a growing audience worldwide. Now they are preparing for their first gig in London.
Although this will be their first time performing in the UK, Camila Giamelaro and Rene Castanho are no newcomers to the industry. Both have been around for over a decade – but it was not until they combined their skills and talents that they gained both local and international notoriety as BINARYH. London will have its first chance to check their live performance on November 27, as part of Afterlife's Sunday lineup at the iconic Printworks.
Their relationship with the label has started and grown organically. Since 2019, Carmine Conte and Matteo Milleri have given support to more than 10 of their unreleased tracks – some of which have appeared regularly in the Tale of Us' sets. This year, the platonic affair became more serious: BINARYH had their track "Seyfert" included in the third installment of "Unity", a compilation curated by Tale of Us and released on Afterlife. They also had their premiere at one of the label's events during the residency at Hï Ibiza last summer.
Considered the ambassadors of melodic techno in Brazil, Camila and Rene are building their solid reputation with charisma and acclaimed performances. Like their epic sunset gig in the latest edition of Rock in Rio – where they turned a rather empty dancefloor into a vibrating sea of people – and memorable nights in some of the most relevant festivals and clubs in Brazil, like DGTL São Paulo, D Edge, Warung, Ame Club, Surreal and XXXperience, just to name a few. Last month, Lollapalooza Brazil announced BINARYH in their 2023 lineup as well.
Based out of São Paulo, the biggest metropolis in South America, the couple has been carving their path to success consistently and gradually since 2016, the year they officially launched BINARYH with the release of the "Primary Code" EP on the german label Steyoyoke.
Each and every production coming out of BINARYH's studio is carefully crafted to deliver atmosphere, energy and emotion. Synthetic code lines written with a touch of poetry, engaging the audience with their unique and beautiful style, in which one can notice references from the likes of Tale of Us, Mind Against and Agents of Time. Putting quality always above quantity, their lower-than-average release frequency is by design: BINARYH prefers to work each track to near-perfection and only release what touches them – and the dancefloor – on a deep level.
Receiving support from some heavy-hitters such as Adriatique, ARTBAT, ANNA, Bart Skils, Guy J, Fideles, Kevin de Vries and Nicole Moudaber, as well as some less obvious names like David Guetta, Markus Schulz and Tiësto, their talent and musical prowess is undeniable. "Seyfert", the track they released on Afterlife earlier this year, was said by Carmine Conte to be "the translation of what melodic techno is".
More recently, BINARYH gave birth to their own touring party label, KØNTACT, where they curate a lineup aiming at putting a spotlight over talented up-and-coming artists – and popularizing melodic techno in Brazil even more.