A little over one year after the release of his 2021 single 'Piece Of Art', U.K. DJ and producer Kryder lands on Armada Music with a brilliant track featuring esteemed vocalist Sarah de Warren: 'Lights Out'.
One of Kryder's "personal favs", 'Lights Out' blends the euphoric vocals of Sarah de Warren with a killer bassline and driving melodic energy. Hooking listeners with its mesmerizing pads and suspense-laden, club-tailored atmosphere, 'Lights Out' will rule the night as soon as the sun goes down.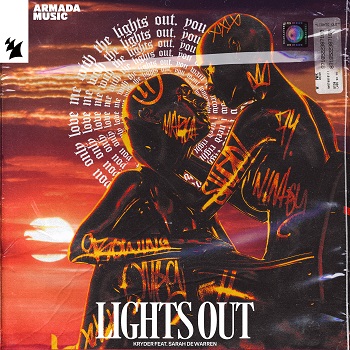 "Me and Polina went to Kye's house in London to write this song," Sarah de Warren says. "We ended up in a deep conversation about the industry we work in and the struggles we'd been through. It can feel very lonely and one-sided; as songwriters and artists, we give so much energy.
We chase, we hope, we hear no so many times, and sometimes it feels like forever that we are waiting for results. But when they come to you, it's beautiful. It's usually when you least expect it, when you're on the edge of giving up. The line 'you only love me with the lights out' pertains to that, as our relationship and commitment to our craft is forever a mystery."
Listen to the track below.