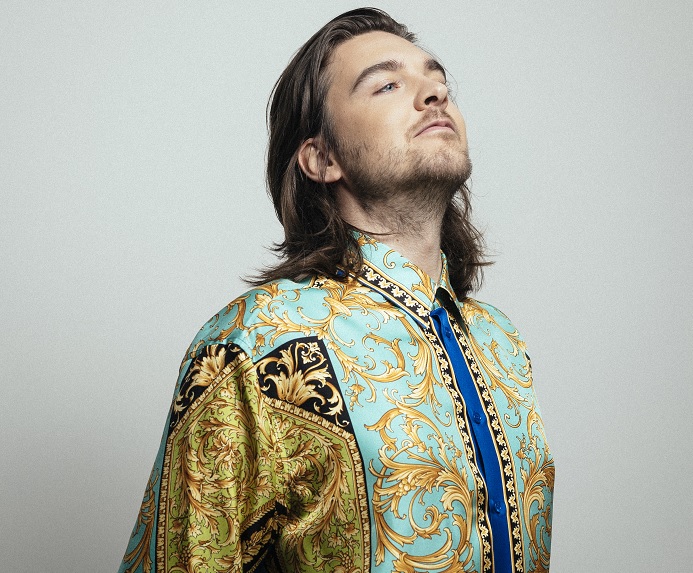 Dutch techno luminary Reinier Zonneveld has done it again, this time linking with the rising talents of fellow countryman Mau P for a remix of his surging debut single 'Drugs From Amsterdam'. Set for a December 9 release, the new track is a perfect pairing of sonic styles, lifting Mau P's original production to new heights with Reinier Zonneveld's distinctive brand of sweaty, rave bliss.
The single comes on the heels of Mau P's debut release of the original track, signed on Lee Foss' influential Repopulate Mars imprint, and licensed to Island UK, Republic Records and Virgin Germany. With the original 'Drugs From Amsterdam' finding heavyweight support from headlining DJs like Tiësto, John Summit, David Guetta, DJ Snake, Diplo, Dom Dolla, and Wade, there's no doubt that Reinier's lauded techno touch will redefine 'Drugs From Amsterdam' for the scene's deep, dark underground.
"When I first released 'Drugs From Amsterdam' I obviously hoped for it to do well but to see where it's gone is just unbelievable. Reinier has been remixing the track in his signature style during his live sets for a while now! It's really cool to see the track in this new light on his official remix and it's an absolute honor to be releasing this track together." – Mau P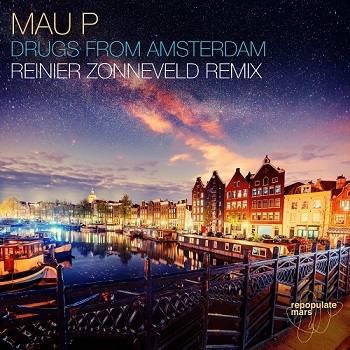 "From the moment that I heard Mau P's original 'Drugs From Amsterdam', I loved it and knew it would fit perfectly in my sets. I have remixed it into a track I've been roadtesting for a while now and the response has been great!! It's an honor that it has become the official remix of this monster tune and I'm excited to help tell the next chapter of the single's story." – Reinier Zonneveld
Zonneveld's fresh new take on Mau P's debut release continues to show how unstoppable 'Drugs From Amsterdam' really is.
This remix is set for release on 9th December!