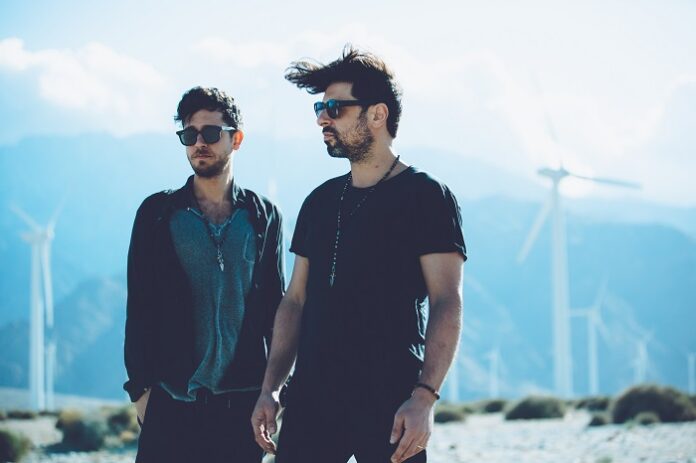 Fresh off the back of a huge SAGA residency at PACHA all summer, Bedouin are now taking their cultured party on the road and next up is Tulum on January 7th. The esteemed pair themselves will headline with fellow Human By Default artists Nandu, Capoon and The Soul Brothers all lining up.
Formed by Rami Abousabe and Tamer Malki, Miami-based duo Bedouin has been bringing their own fresh sound to the scene for years. Their unique mix of spellbinding melodies, fresh rhythms and a mix of their Middle Eastern heritage and Western upbringing has made them into a globally renowned duo.
Their SAGA party arrived at Pacha this summer and scaled-up its ambition with a magical Middle Eastern-inspired experience infused with incense, soft and warm lighting and an enticingly beautiful, dramatically fresh and infectiously blended soundtrack each and every Wednesday. From Deep Dish to Damian Lazarus to Henrik Schwarz, Bonobo, and Black Coffee, it was a majestic summer of memories.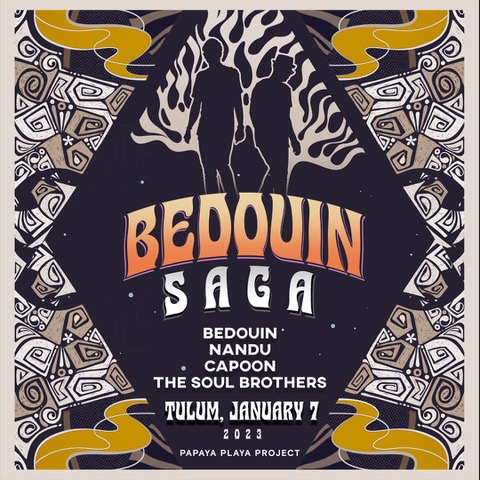 This first SAGA of 2023 goes down at Papaya Playa, a gorgeous and sustainable boutique hotel complex of beachfront cabins and cottages located on Mayan Riviera in Tulum. The sun will shine down, the natural beauty of the setting will radiate good vibes, and the music will be first class.
Leading the way will be Bedouin with their famously deep and enchanting house sounds and worldly melodies. Ably backing them up will be Nandu, Capoon and The Soul Brothers who have their own emotive and atmospheric styles with melodic synth craft.
This is sure to be a very special party that will enrich mind, body and soul as SAGA events always do.