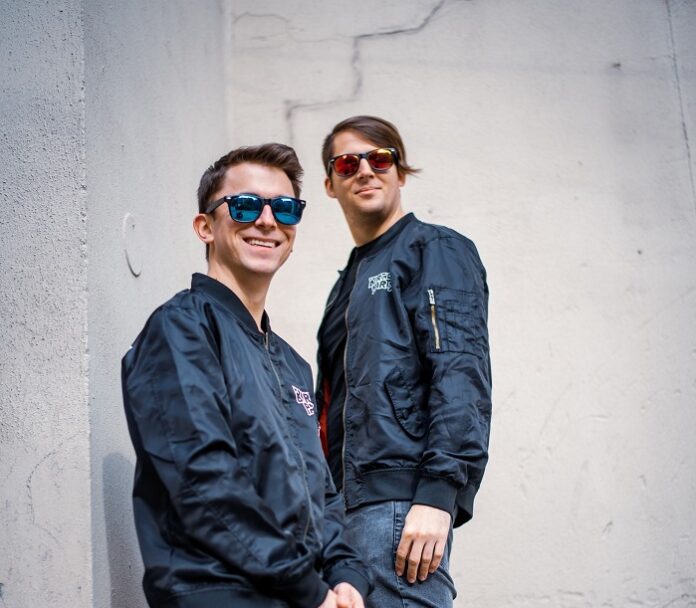 With a name reflective of the vibes they bring to the dancefloor, Birthdayy Partyy is one of the hottest duos in the bass house. Made up of twin brothers Bryan and Jon Gorecki, this rising artist continues to sit on the throne of Chicago's underground scene.
Birthdayy Partyy debuted their project in 2018, promoting a unique style that blends their influences of Zeds Dead, Flux Pavillion, Daft Punk, Jauz, and Habstrakt. Since then, they have captivated crowds across the U.S. with their high-energy stage presence and seamless mixing abilities.
Aiming to exponentially grow their fanbase, it wasn't until Birthdayy Partyy won the Corona Electric Beach discovery contest that began to attract listeners on a global scale. Their unforgettable performance at EDC Las Vegas 2018 was followed up by a special hometown debut at Spring Awakening just a few months later.
Earning recognition for their exotic soundscapes and electrifying basslines, Birthdayy Partyy has collabed with EDM icons like Adventure Club while dropping official remixes for Odd Mob, Autograf, LUZCID, and more.
Taking the next step in their already historic career, Birthdayy Partyy has taken their initial viral remix of Paramore's "Misery Business" back to the lab for a new rendition. Balanced with the powerful vocals of the original track, Birthdayy Partyy throws in a barrage of bass-heavy progressions.
Each sequence of grimey dubstep is a wave of intensity and euphoria for the rave anthem's audience. Get ready to see Birthdayy Partyy start a dance riot in 2023 with bangers like this "Misery Business" remix.
Listen to the track here.