Sine Music is set to release the long-awaited new album "HOPE" by Thomas Lemmer. The album will be available on all known download stores and streaming services. The album will also be available in Dolby Atmos and High-Resolution Audio format.
"HOPE" – an album name that couldn't fit better into our present time. Thomas Lemmer produced the 16 tracks and four bonus tracks of the album during the pandemic. But the current events encouraged Thomas Lemmer to form an antipole with his music. His music helps to retake courage and to continue, even in seemingly hopeless situations.
Thomas Lemmer proves his versatility again with "HOPE". He uses different styles like chillhop, chillstep, downtempo, pop ballads, ambient with neoclassical influences up to deep house on his current long-player. Despite all the variety, a common theme runs through the album and his unmistakable compositional signature and sound.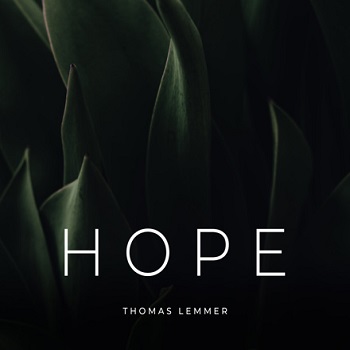 It is also extraordinary that he has dedicated himself to covering a song for the first time. With "THE POWER OF LOVE" (originally by Frankie Goes To Hollywood), he produced a reduced, almost acoustic version of this world hit. The album was mastered in High Resolution Audio format at Monoposto Mastering Studio (Robin Schulz etc.).
In addition, the album is released in Dolby Atmos format. For this purpose, the album was remixed and prepared by Eric Horstmann (Moderat, Rodriguez Jr., and others) at Immersive Lab Studios in Berlin.
Listen to the tracks below.