Matroda is a beast of a house artist. Unless you've been living under a rock, you've caught wind of his music, live shows, and more.
He's currently doing a tour all around North America, making several dozen stops and enriching lives with the purity of house music along the way.
"Can't Fight The Feeling," is the first original solo release of 2023. The tune is rock-solid and brings the best out of Matroda plus features that signature house sound that only he seems to know how to deliver.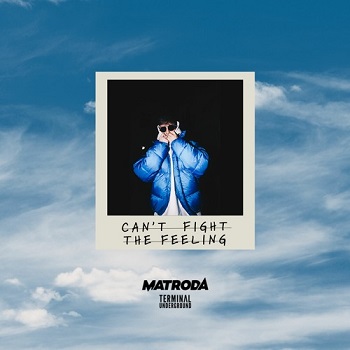 Check out the tour dates below and, if you haven't yet, listen to his new song and get to know him better by following his socials.
Listen to the track below.
MATRODA ON TOUR
FEB 17 – THE CONCOURSE PROJECT AUSTIN, TX
FEB 24 – LED ANNIVERSARY FEST, SAN DIEGO, CA
FEB 24 –  SPIN NIGHTCLUB, SAN DIEGO, CA
FEB 25 – EDC MEXICO, CUIDAD DE MEXICO, MEXICO
MAR 10- EGG LONDON, LONDON, UK
MAR 11 – SHOKO, BARCELONA, SPAIN
MAR 17 – ECHOSTAGE, WASHINGTON, DC
MAR 24 – INSOMNIAC POOL PARTY, MIAMI, FL
MAR 25 – BEYOND WONDERLAND, SAN BERNARDINO, CA
MAR 26 – MATRODA & FRIENDS, FLOYD, MIAMI, FL
MAR 31 – THE VANGUARD, ORLANDO, FL
APR 1 – DEAR DAY CLUB, HOLLYWOOD, FL
APR 1 – SOMEWHERE NOWHERE, NEW YORK, NY
APR 14 – MINISTRY OF FUN, BANSKA BYSTRICA, SLOVAKIA
APR 15 – EPIC, PRAGUE, CZ
APR 21 – LAB, MADRID, SPAIN
APR 29 – HOLLYWOOD PALLADIUM, LOS ANGELES, CA
MAY 5 – THE MIDWAY, SAN FRANCISCO, CA
MAY 6 – SUMMIT, DENVER, CO
MAY 7 – CLE, HOUSTON, TX
MAY 12 – THE FRUIT, DURHAM, NC
MAY 13 –  MUSICA, NEW YORK, NY