Following the brilliant synth trail left by New Order, who joined the line-up of Primavera Sound Barcelona – Madrid 2023 just a fortnight ago to play their catalogue of intergenerational anthems, Alison Goldfrapp and Sevdaliza are joining the festival on both sites.
The British diva will present her new solo adventure in the Parc del Fòrum and the Ciudad del Rock on both Thursdays, while the disruptive Iranian-Dutch artist will return to Primavera Sound on both Saturdays. Unfortunately, ANYMA and FKA twigs will not be able to perform at the Barcelona and Madrid editions due to changes of plans in their respective careers.
Alison Goldfrapp is indeed Alison from Goldfrapp. The Londoner will present her imminent first solo album at the festival after over twenty years at the helm of the duo she founded with Will Gregory, a key antecedent to understanding why Dua Lipa, Jessie Ware and Rina Sawayama make the songs that they do today. Sevdaliza, for her part, continues her eternal search for the avant-garde without shortcuts.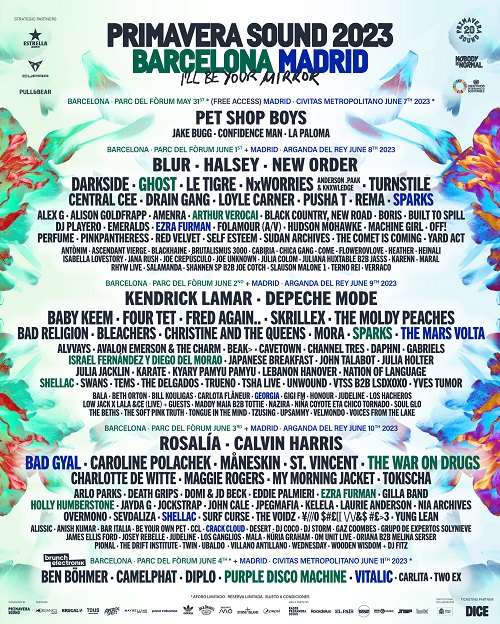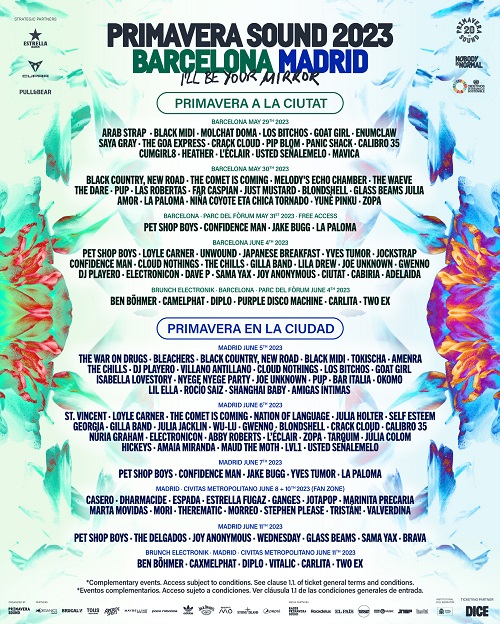 So, at her own pace, dedicating the necessary time to embellishing songs full of details, she has updated trip-hop and has managed to make new R&B sound really new on albums like Ison and Shabrang, exciting and challenging at the same time.
On the other hand, within the framework of Primavera a la Ciutat, Palm have cancelled their two concerts and Yves Tumor and Japanese Breakfast, already present in the main programme of the festival, will add new shows in venues: the former will play in Barcelona and Madrid on the 4th and 7th June respectively and the latter will play in Barcelona on the 4th June.
The line-up which already included over 150 names: Depeche Mode, Blur, Kendrick Lamar, Rosalía, Pet Shop Boys, St. Vincent, Calvin Harris, Le Tigre, Halsey, The Moldy Peaches and Caroline Polachek, amongst many others is therefore enriched. New reasons that anticipate that, for two consecutive weekends, Barcelona and Madrid will reflect the most exciting mirror image of contemporary music at Primavera Sound 2023.