Every once in a while, an artist comes around with something truly special to offer, whether it's a unique vision, unprecedented sound design, or a one-of-a-kind identity.
Hailing from the icy region of Eastern Poland, DJ and producer enjoii has all three. The possession of these qualities has led to support from Alison Wonderland, Virtual Self, Hex Cougar, and other renowned EDM figureheads. Additionally, enjoii has racked up more than 18 million streams on Spotify alone toward his signature genre-fusing style.
Showcasing his dynamic skill sets and creativity once again, enjoii is back with his debut LP, Glass Princess. The compilation features a plethora of hypnotic anthems, such as its opening title track.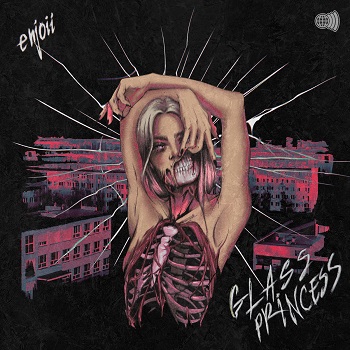 Opening with "Glass Princess", the original is filled with dreamy vocal echoes and alluring melodies. Another standout is "Last Night", which takes its audience into the depths of space with its digitized effects and sounds. Closing out the LP is "Waiting for 2002", a collaboration with Da Vosk Docta that is uplifting and grounding at the same time.
With the rest of the songs on Glass Princess being just as captivating, this revolutionary project is a promising preview of what's to come for enjoii. Provoking a wide range of emotions and introspection among its listeners, the album contains a powerful underlying message as well. Get ready to see and hear a lot more of enjoii as he gears up for future releases, touring, and more!
Listen to the tracks below.