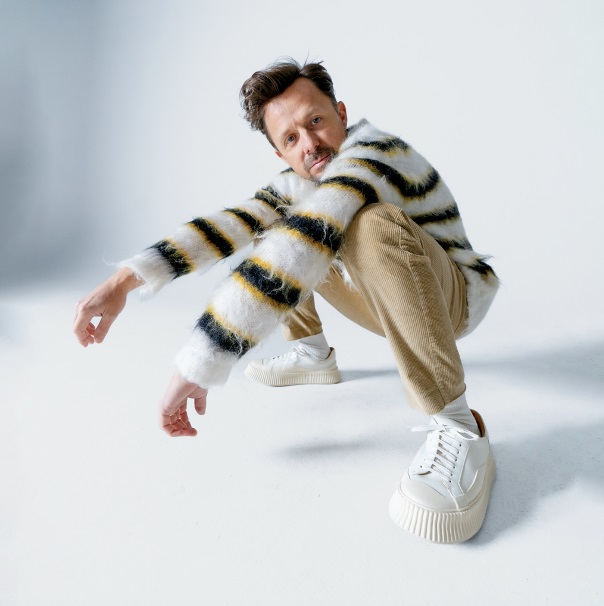 Parisian house phenomenon Martin Solveig is back with a bang on new single 'Allo Allo' with rising singer-songwriter Raphaella, out on now via POSITIVA/EMI.
Marking the start of a major release campaign, 'Allo Allo' is the lead single from Martin Solveig's new album coming later this year.
Fun, catchy and brimming with feelgood energy, 'Allo Allo' features a sweet lead vocal from in-demand singer-songwriter Raphaella, who seamlessly shifts between French and English to deliver indelible hooks. "I'm back to life", she sings over Solveig's immaculate synth-driven pop production, signalling the Frenchman's return to the apex of the house music scene.
In typical Martin Solveig fashion, the single is accompanied by the release of a mind-bending music video, with cinematic visuals that make use of mixed media, animation and the metaverse to bring the Parisian DJ's quirky aesthetics to life.
Ahead of a huge year and album campaign for Martin Solveig, 'Allo Allo' announces the Parisian pioneer's return with a perfect slice of melodic house.
Listen to the track below.