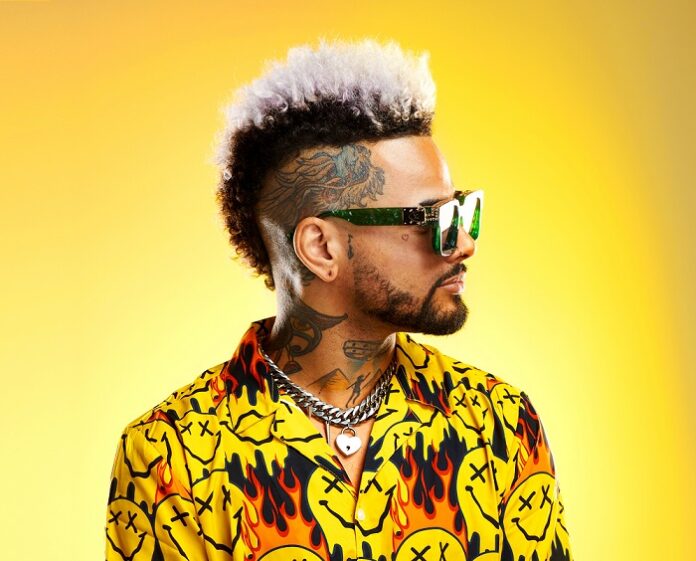 Apollo Xo is a rising star in the Electronic Dance music scene, known for his genre-bending sound and electrifying live performances.
In this interview, we had the opportunity to chat with Apollo Xo about his beginnings as a DJ, his experiences behind the decks, and what he does to prepare for his live shows. We also talked about some of his most memorable moments while performing live, and how he continues to evolve and grow as an artist.
Whether you're a fan of Electronic music or just curious about the creative process and performance aspects of being a DJ, our conversation with Apollo Xo offers insights and inspiration from an up-and-coming artist who's making waves in the EDM scene with his genre-bending sound and electrifying live performances.
Check out the full interview below!
Hey Apollo Xo! How are you?
I'm great thanks for asking. Just been working on new tunes and finding inspiration through different mediums.
Do you remember your first live performance ever? Where was it and how did it go?
Yeah, I definitely remember my first gig like it was yesterday. Haha! I had just decided I wanted to become a DJ, and my sister at the time worked at a hole in the wall biker bar. I played my first DJ set ever on their outdoor patio.
I definitely was not prepared for it, they wanted music along the lines of ACDC and Metallica, and at the time, I was making hip hop beats, still brand new to DJ'ing, so I definitely did not have any of that. My first gigs after that though were my high school dance. I would consider those more of where I really was able to DJ and do what I wanted as a DJ at the time.
What's your usual routine to get ready for a live show?
I don't really have a steady routine because if I'm playing a big show, I've probably spent a few days prepping and getting tunes ready. But mostly, on the day of the show, I'll search for any last-minute heat and edits I want to make, and then triple check to make sure I have everything I wanted to play.
What elements do you look for in a track to add it to a live set?
It has to move me immediately when I start listening to it. I really tend to lean more towards heavy percussive/rhythmic bass and drums. The drop has to immediately grab me as well. Usually, when I'm searching for new music, I'll go straight to the drop of the song. If it doesn't immediately make me say, "yeah, this is heat," it gets skipped. If I do like elements on the drop, then I'll go back and listen to the breakdowns and other parts of it.
What's your favorite thing about mixing live?
Connecting with the audience and watching them have a great time to the tunes I'm playing and things I've made. It's an unmatched feeling dropping a tune you've made and watching it light up a crowd.
How important it is to know how to read the audience and how did you learn to do it?
It's honestly the most important piece in DJing. You can be terrible technically but have A1 song selection and still get the audience on your side. But on the flip side, if you have amazing technical ability and terrible song selection, you're going to lose the crowd. I see this a lot in battle DJs and DJs who come from honing their skills in their bedrooms. They put a huge emphasis on technical ability and not enough on learning how to read a crowd.
I learned by going with DJs older and more experienced than myself to their parties and events and just watching how crowds reacted to what they were doing. Then going and trying to implement certain things in my set in my way.
Can you tell us what would you say it's the biggest lesson you've learned in your time performing live?
Take risks. And put people onto new music they haven't heard. Everybody has heard tracks from the Beatport Top 100, but what about that bedroom producer who just put out a fire record that has less than 1k plays? Those are the records that people appreciate your art form for.
What's the funniest or most exciting story you have involving a live show?
Man, this is funny and nerve wrecking at the same time. I rode my Harley to Indianapolis for a show one day which is about a 4-hour ride and I didn't bring my laptop since I took the motorcycle, I only brought my USBs. When I got to my hotel in Indiana, I realized I didn't have my USB's. Luckily by chance I had just backed up my entire library to my Rekordbox cloud library and was able to use the opening DJ's laptop to download my playlist for the night. Lesson learned. Always bring the laptop, haha.
Thank you for sharing that story, Apollo Xo! It's definitely a lesson to always be prepared. Speaking of incorporating new things, Which new skills or gear would you like to incorporate in the near future?
I'd like to incorporate more live performance aspects. I play a couple instruments, so in sets when I'm playing more of my original music, I'd like to do that.
What piece of advice would you give to a DJ that's starting to perform live?
Go see other DJ's. Popular and non-popular that will help you grasp your job as a live performing DJ more. The do's and don'ts of DJ sets.
It was great to speak with Apollo Xo and gain insight into his beginnings as a DJ, his experience behind the decks, and learn more about how he prepares for live shows.
From his first gig at a biker bar to his high school dances, Apollo's early experiences shaped his career and influenced his style. As a seasoned DJ, he has learned the importance of reading the crowd, taking risks, and introducing audiences to new music. We look forward to seeing Apollo incorporate more live performance aspects into his sets and continue to impress with his innovative approach to music.