Ex Medias, the dynamic platform that empowers emerging creatives, is set to revolutionize the music scene with their groundbreaking compilation album, Ex Medias Volume III. With a clear vision of fostering artistic growth and building a supportive community, Ex Medias emerged as a local initiative in the vibrant city of Chicago, only to spread its wings and establish a formidable presence nationwide.
Excitement peaks as seven exceptionally talented Ex Medias artists prepare to grace the prestigious North Coast Music Festival 2023, showcasing their prowess to a captivated audience. As a testament to their ingenuity and skill, Ex Medias has garnered acclaim from reputable publications such as EDM.com, Your EDM, Dancing Astronaut, and many more.
Able Grey's mind-boggling track "Lost My Mind" captivates with its soul-stirring, spine-tingling vocals, paving the way for an absolutely flawless fusion of mind-blowing melodic bass that resonates to the deepest depths. Meridian's epic "Out Of My Mind" pushes the boundaries to the absolute extreme with its mind-bending, genre-defying hybrid design, infusing the compilation with an intensified, electrifying, mid-tempo mix accentuated by gritty, bone-rattling wubs that will leave you in a state of awe.
Free Apollo unleashes an unprecedented tempestuous storm of 128BPM energy in "My Mind Is Techno," immersing listeners in a heart-racing, electrifying experience that will set your senses on fire.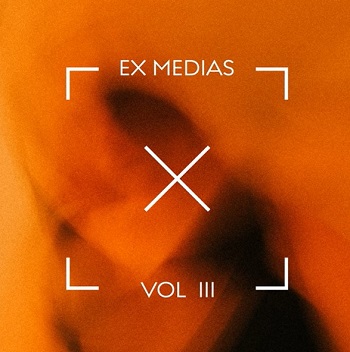 RAFAEL & Dory Loup join forces to create a breathtakingly beautiful, meticulously orchestrated rocktronic masterpiece, "How Dare You," seamlessly blending nostalgic, heart-rending undertones with a cutting-edge, forward-thinking, contemporary flair that will leave you gasping for breath in utter amazement.
AIRELOOSH's explosive, mind-blowing "Talk The Talk" ignites the compilation with an earth-shattering, jaw-dropping trap/riddim vibe that will obliterate any preconceived notions and leave you in a state of astonishment. Brace yourself for a one-of-a-kind journey through a compilation that takes you to the outer reaches of musical bliss.
Prepare to be captivated and inspired as Ex Medias, through Ex Medias Volume III.
Listen to the tracks below.