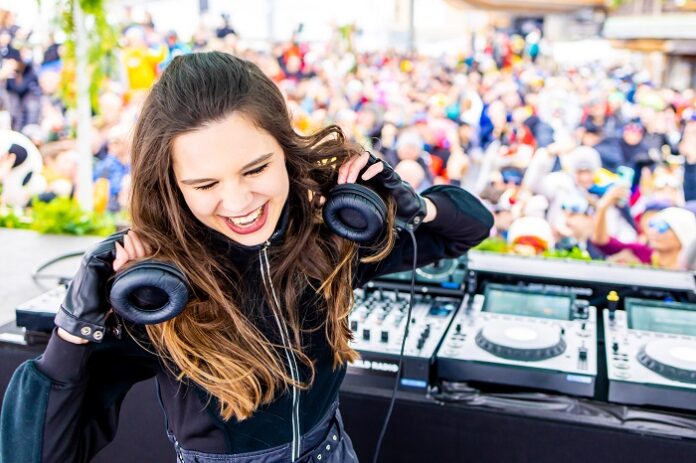 The 20-year-old Belgian DJ & producer Amber Broos is taking over Waagnatie Antwerp with her pumping beats on October 31 during her first own special solo show.
The young female rising star has quickly become one of the hottest sensations in the electronic music scene, coming off a stunning debut performance at the Mainstage of Tomorrowland Winter in Alpe d'Huez in March.
Up next this summer: Amber is set to make her debut on Tomorrowland's legendary Mainstage in Belgium on Saturday July 22, as well as performances at UNTOLD Festival (Romania), Dreambeach Festival and Aquasella (Spain), Weekend Festival (Finland), Mácháč Festival (Czech Republic) and Ostend Beach and Crammerock in Belgium. At the end of October, Amber will be shaking things up throughout the night and blowing people's mind during her own indoor rave in Antwerp. Ready to rave? Tickets will go on sale on June 9 via amberbroos.com.
Amber Broos is one of the most promising female talents of the moment with her own shows on Tomorrowland's official radio station One World Radio and the Belgian leading radio Studio Brussel. The young DJ & producer started playing records at the age of 12, renowned for her energetic style and happy dance vibes on stage. She treats her fans to a mix of hits and her own unique style between techno, house, club, and Belgian retro influenced music.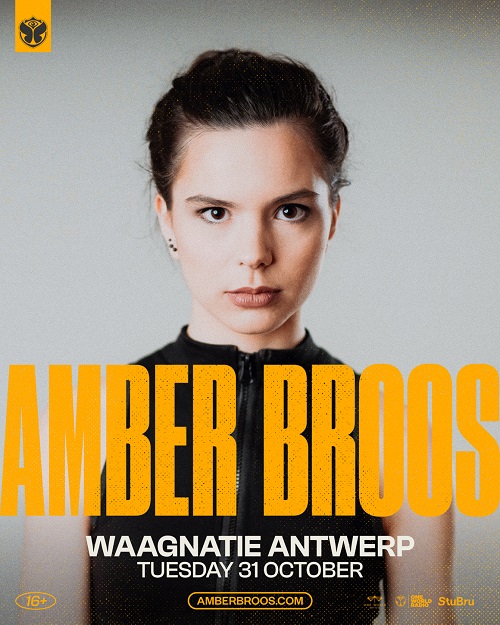 Here's what Amber Broos had to say: "Being able to play my own record at Tomorrowland Winter was the craziest thing I've ever experienced!"
Tomorrow, Amber is unveiling her brand-new single 'Amok', a hard-hitting techno rave banger 'Amok' for her debut Tomorrowland Music, the Belgian festival's own imprint. The new single marks the start of an exciting new chapter in Amber Broos' career and her first release since signing to Tomorrowland.
Kicking off with an insistent driving beat, a pulsing bass and melodic synths, the sexy and groovy techno banger 'Amok' is definitely one to rave to with pumping beats from the very first second, bringing out real rave energy and giving partygoers all the energy they need to dance into the night during her own indoor rave on October 31 at Waagnatie Antwerp. 'Amok' perfectly reflects Amber's personality, combining a wide range of vintage-sounding musical influences that make a final production that will have fans begging for more…