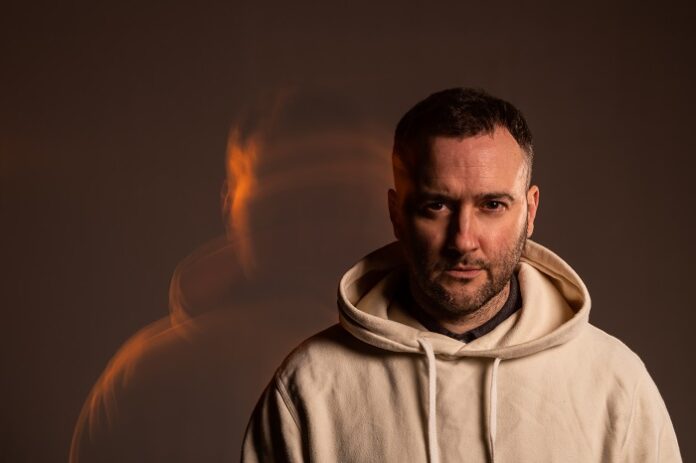 Dropping his debut release 'Tell Me' featuring Faith on the Taikomochi Records imprint, SYNCIA is currently celebrating his number one position in the Techno Charts on Traxsource. Rising up the ranks in the Top 20 Singles Chart this week it's without doubt his star is one of the brightest to shine so far this Summer.
Tastemakers and media love to predict the future, remaining ahead of burgeoning trends and the inherent hordes at all times; they consistently leverage their well-honed ears and accumulative sense of hit-making potential for the names they discover and ultimately break.
A prime example of this is UK talent SYNCIA, who is presently stepping up to the plate and fast making serious moves forward in the music industry. Already a veritable name on key decision-makers' lips, this year is proving to be a growing success for the relatively new player on the scene.
Looking deeper into this enigmatic artist, his primary stance is allowing the music to do most of the talking. Keeping his social media activity relatively stripped back, his mysterious persona and succinct production technique are paired together to directly harness the true essence of clubland. He's perfectly poised to cross over with an unadulterated commercial appeal with a definable underground edge fluidly elevated with adept studio knowledge.
For those unaware of the expansive SYNCIA vibe, think classic House flavours from the 90's mixed with a current raw Tech House drive, suitably combined with a touch of early Rave for good measure. Consistently delivering quality releases that are fearless in engaging with the fun side of the party and maintaining credibility at every turn.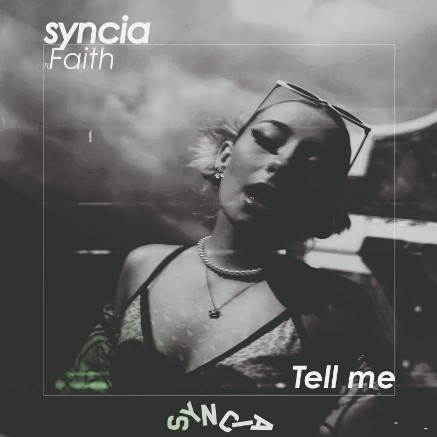 SYNCIA is clearly set on spearheading the new school UK movement with a mindset to create and be involved with as many projects as possible. This is all about sharing uplifting moments with as many people as possible during such pivotal global changes. Becoming enveloped with all aspects of delivery, including running his record label. SYNCIA is taking immediate inspiration from his formative years running a record store, DJ, clubber and notable artist under a different alias.
For us, 2023 is the time for SYNCIA to step out above the collective shadows and directly into the limelight, showcasing his voracious talent for commanding crowds. With enduring energy, he translates from dark rooms in Berlin to commanding massive international festivals with incredible ease. Signing to an enviable list of imprints already, which includes Sankeys, 338's Release LDN, Dense & Pika's Kneaded Pains, KMS and Centralised, he is consistently creating a tapestry of tones that effortlessly cut through the global mainstream with a recognisable and trademark sound.
Proudly leaning into his British heritage as a purveyor in House and Techno, his unique blend of clever sampling, modern synthesis and amazing analogue hybrid studio, breaking musical barriers and continuously reflecting on the past, is highlighted across every release. As an uber-hot remixer of choice, he's already been called upon by the chart-topping acts Dense & Pika, Soul Central and Inner City to provide his take on forthcoming singles. Recently featured at Release in London, it was immediately evident that SYNCIA is a well-seasoned player. Taking the local crowd and turning the party inside out with a mix of genres and meticulously curated edits.
Reflecting on his immense musical knowledge, a myriad of legendary names and DJs spring to mind when describing the SYNCIA sound. His current vibe incorporates an air of Carl Craig meets Kenny Larkin, to early Green Velvet with an edge of Eats Everything and Patrick Topping. As you can see, this is big… hence the lofty accolades for a performer you'll see a lot more throughout the year. Expect a solid soundscape focusing on the dancefloor while consciously tearing up sound systems worldwide and remaining on regular radio rotation.
Projecting forward on his meteoric success to date, SYNCIA shares, "This track is epic and never fails to go off. It's incredible to see so many people worldwide supporting and loving my music. This keeps pushing me forward, and 2023 promises to be a massive year for me already."
Taking a firm leaf from the book of SYNCIA, don't simply take our word for it… let the music do the talking. From the UK to Europe, Ibiza to Miami, Chicago to Melbourne, sit back and watch the clubbers instantly erupt. With a sequential run of hot new singles on the way, this point marks the start of a Summer of madness for SYNCIA ahead.
Listen to the track here.