UNTOLD, globally renowned as one of the world's largest and most awe-inspiring festivals, is set to make its highly anticipated Middle East debut in February 2024 at Expo City Dubai, and before it has even arrived, it is already breaking records in spectacular fashion. In an unprecedented collaboration with legendary DJ Armin van Buuren, UNTOLD has shattered not one, but two world records while presenting an unimaginable performance, leaving audiences in awe.
The world-record special took place at the majestic Burj Khalifa, the tallest building on the planet, where the entire structure served as a magnificent LED backdrop for the most unique show the world has ever seen.
Armin van Buuren delivered one of the most unforgettable sets on the 149th floor of this globally recognizable building, creating an iconic and historical moment in music history. Armin van Buuren's full set from the Burj Khalifa will be launched on the 16th of August, 17:00 (CET TIME), on Armin's official YouTube channel.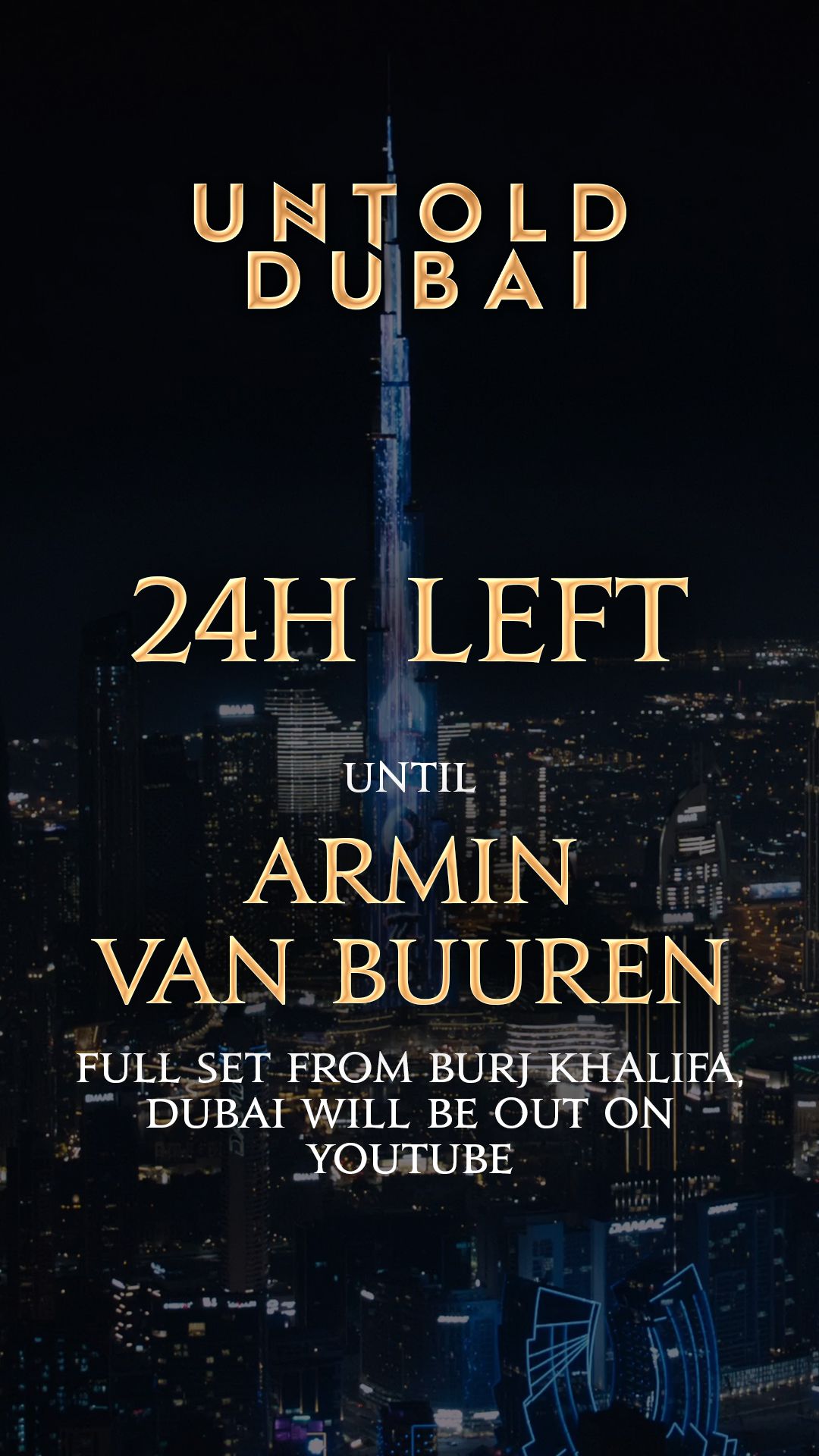 The filming process itself was also an extraordinary feat. To ensure every moment of this magnificent performance was captured flawlessly, the UNTOLD team utilized a staggering total of eighteen cameras. Ten cameras were dedicated solely to capturing the glittering Burj Khalifa in all its grandeur, while eight cameras were strategically placed in the desert to showcase the stunning landscape alongside four advanced drones that soared over 830 meters in the air, providing viewers with a majestic view of this mind-blowing show. A helicopter was also used to capture the magnitude of this historic event from the sky.
The video recordings of the event are of the highest quality, filmed in mesmerizing 4K resolution, ensuring that viewers experience the awe-inspiring production value at its finest. The forty-one-minute-long video of the performance is a cinematic masterpiece, showcasing the exceptional talent and creativity of both UNTOLD and the incredible Dutch DJ, Armin van Buuren. The endeavor resulted in an astounding 20 TB of digital data, proving the magnitude and scale of this spectacle.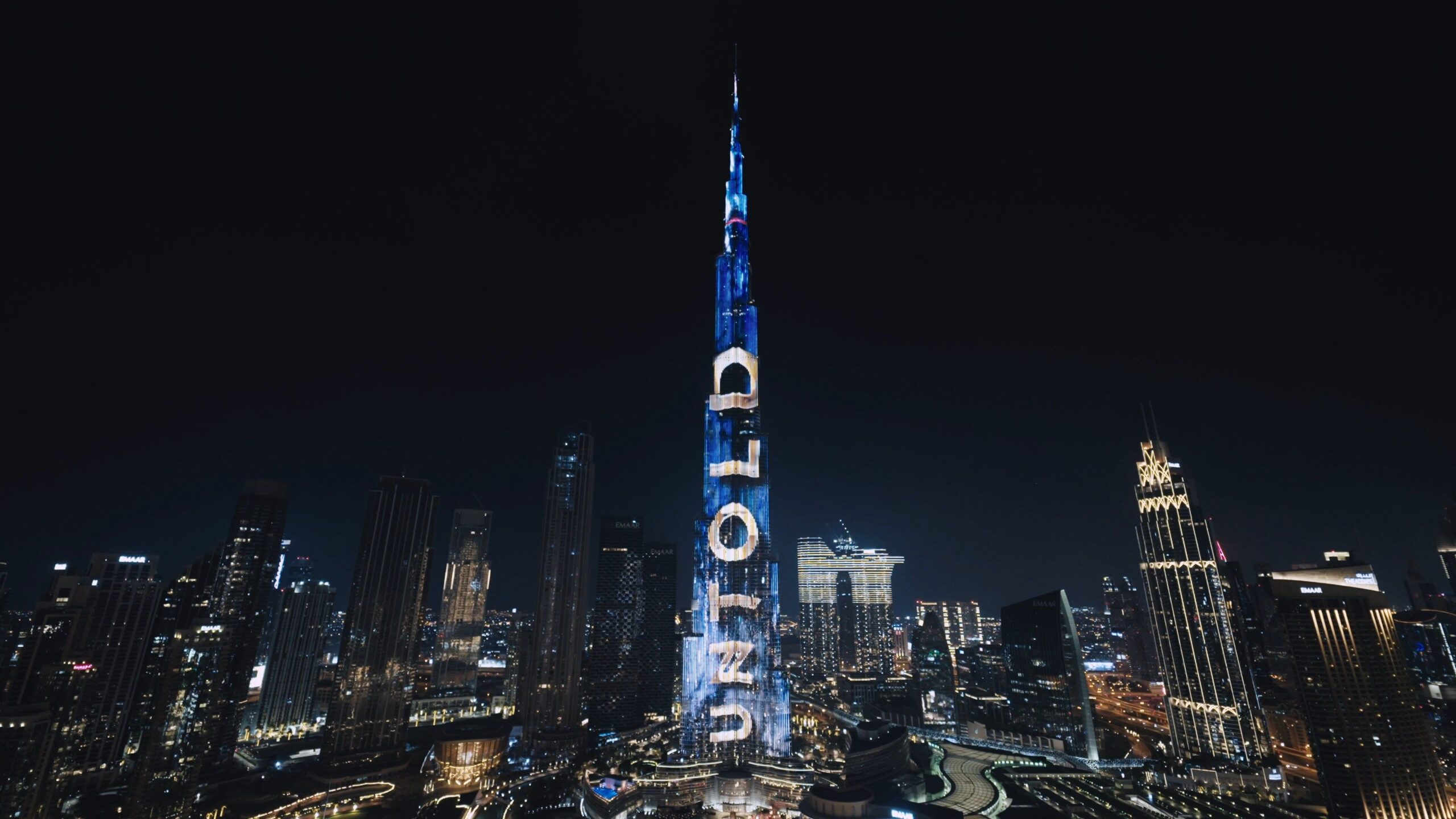 During this captivating 41-minute set, you can expect an awe-inspiring fusion of music and visual artistry as DJ Armin van Buuren's electrifying performance takes center stage against the stunning backdrop of Dubai's Burj Khalifa. Watch in wonder as the world's tallest building transforms into a dynamic LED canvas, pulsating in sync with Armin's beats, creating an unprecedented audio-visual spectacle. From the glittering heights of the Burj Khalifa to the majestic desert landscapes, this cinematic masterpiece promises to transport you into a realm of sheer musical magic and visual splendor.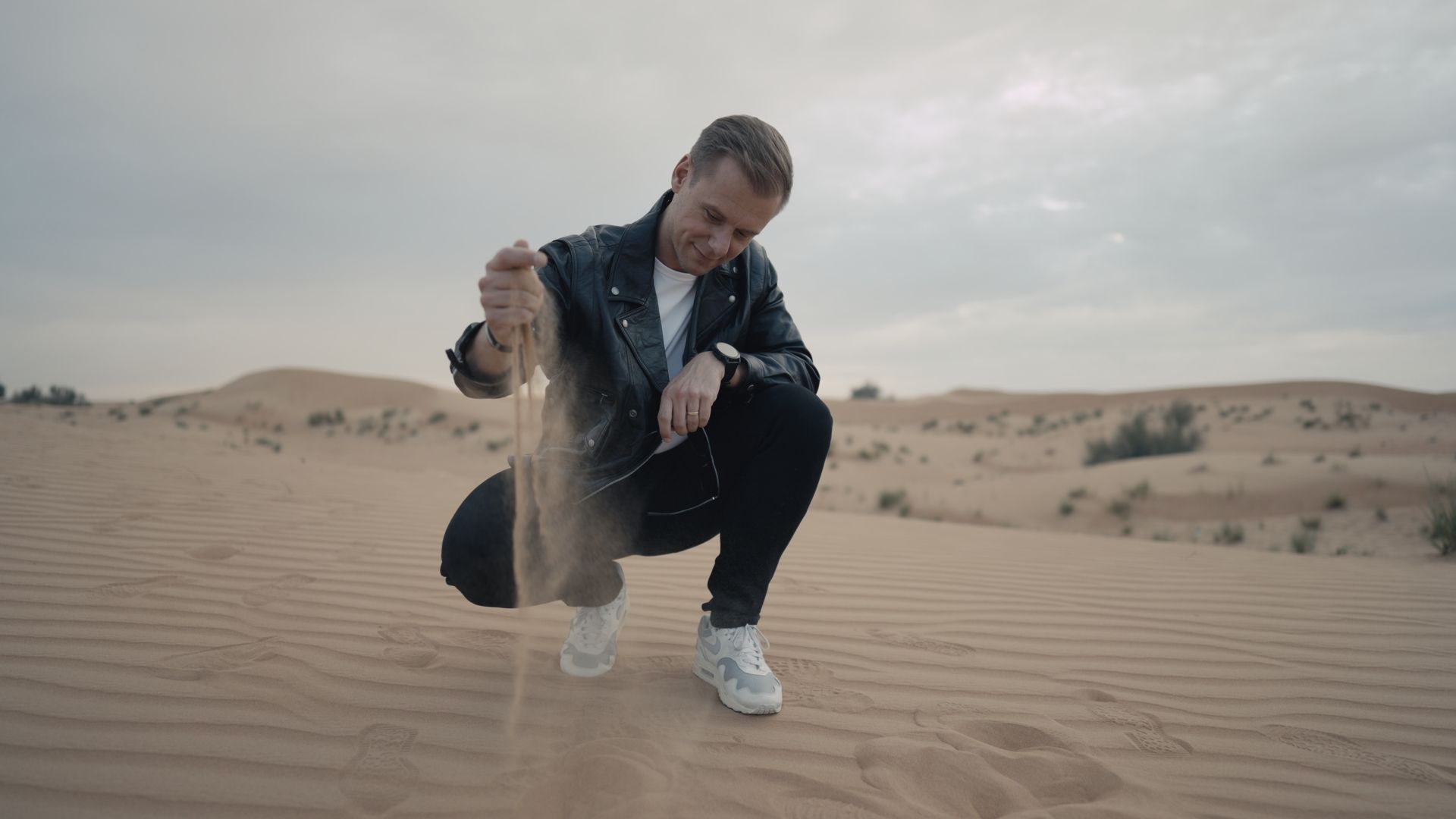 Working in tandem with Armin van Buuren and his team on this sensational showpiece was a dream come true for UNTOLD. The experience has solidified the festival's position as a global content creator, capable of delivering outstanding experiences to audiences worldwide. Check out the stunning video on Armin van Buuren's YouTube channel on Wednesday, the 16th of August, at 17:00 (CET Time).
Supported by Dubai's Department of Economy and Tourism and in partnership with Expo City Dubai, UNTOLD Dubai is all set to revolutionize entertainment and establish itself as the new icon of this remarkable city. As the first of its kind in the region, UNTOLD Dubai promises to transform Dubai's Expo City into a fully immersive and groundbreaking experience that ignites the senses, exceeding all expectations.
The anticipation for UNTOLD Dubai's first mega debut in the UAE continues to grow, and this record-breaking performance is only a glimpse of the grandeur and magic that awaits festival-goers in February 2024.
Head over to untold.com/dubai or untold.ae to register for early-bird tickets and exclusive offers. Open to all ages, UNTOLD Dubai promises to be the definitive musical event of 2024.
The full set performance from the Burj Khalifa will be launched on 16th August, 17:00 (CET TIME), on Armin's official YouTube channel.