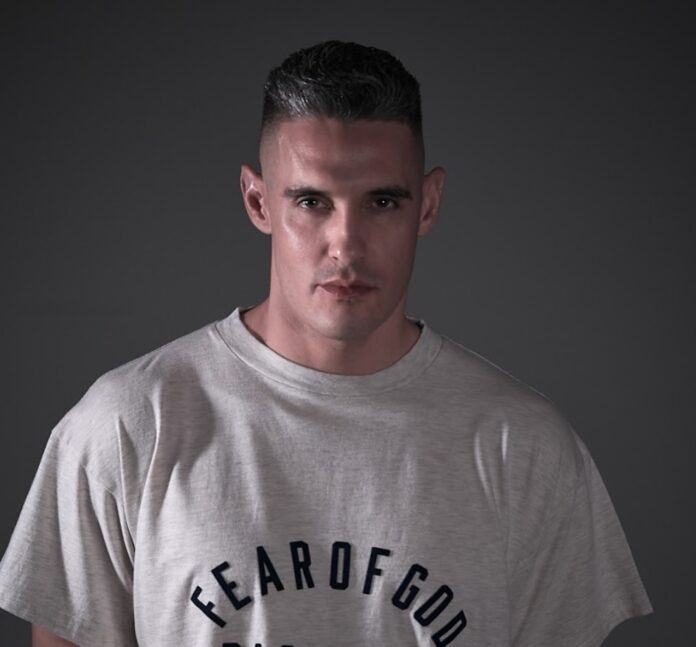 In the pulse of the nightlife, the name Dainjazone carries a reputation. Known as the former touring DJ for the chart-topping group LMFAO, Dainjazone has carved an enviable niche, renowned for his immersive sets and exhaustive touring. Yet, it is in his new release, "Power," where the DJ magnifies his own evolution.
The track, part of a promising series culminating in the Evolution In Progress Vol. 2 EP, features the sultry voice of Australia's FlyGirl Tee. "Power" is an intricate showcasing of emotions, unraveling the enigma of a woman holding an irresistible allure. The tale of trust, desire, and clandestine meetings marries a storyline rich in intrigue with a tech house soundscape that enhances the narrative within.
From its tech house foundation, "Power" segues into a high-energy arrangement, punctuated by sharp, captivating stabs, promising to light up the senses of anyone who listens. Dainjazone's masterful fusion of the thematic narrative with a rhythmic heartbeat is evident in every groove and adlib.
As the nightlife world came back online post-COVID, the club scene's resurgence has seen Dainjazone ascend as a beacon of brilliance. His unparalleled knack for gauging a room's vibe is why iconic venues like The Grand, Memoire, HQ, and Shrine continually hand over their decks to him.
In "Power," we see a synthesis of Dainjazone's journey and a teaser of the horizons he's aiming for. Paired with FlyGirl Tee's potent vocals, "Power" becomes symbolic in regards to the new string of momentum this artist is building around himself.
With the EP coming and the single now upon us, Dainjazone took the time to talk to us about inspiration behind "Power," working with FlyGirl Tee, and much more.
Check out the interview below!
When you were working on "Power," what inspired you to explore the dynamics of relationships, particularly from a woman's perspective?
I was listening to the Joe Budden Podcast a while back. He said "The side chick has all the power in the relationship." I sat with that statement for a minute and I said to myself, "Oh s***. He's right." I'm not a toxic person but the level toxicity in this scenario is so fascinating and off the charts that I thought it would be captivating to hear a story from the mistress' point of view rather than the gf or the girl with the broken heart or the girl who is left broken down from a man who betrayed her.
Could you share your thought process behind choosing the tech house genre for "Power" and how you decided to blend it with the specific lyrics in the song?
I always start my songs off as remixes for existing hits. Then they form their own shape and personality and ultimately they become an original. I thought the beat was easy to digest. Something that's not going to bang you over the head. Perfect for an artist to do something over. In the midst of creating the beat I was writing out the lyrics to "Power". The beat allowed space for the vocals so it was an easy match.
Considering your history as LMFAO's touring DJ, in what ways did that experience shape your music style, approach to production, and your ability to keep the energy alive at parties today?
I learned whatever style of house or electro you make the song has to have drive. It has to give ppl a momentous feeling. If it's not electro synths driving the ppl the beat has to be groovy and funky. On top of that, you have to be excited about what you're playing. If the crowd sees this they'll connect with you and follow your lead. Stage presence is probably the biggest thing I learned from LMFAO.
Tell us about the collaboration between you and FlyGirl Tee for "Power." What aspects of her vocal talent did you feel aligned best with the essence of the song?
I've known Tee for 10 years. She is the kindest, sweetest person in Australia but when she gets on the mic she has this attitude and confidence about her that's undeniable. Her voice is absolutely perfect for the lyrics in "Power". She can soften her vocals and make it soothing and pretty then turn it up in the next bar and still sound like the most desirable woman in the room.
With the return of clubs post-pandemic, have you made any adjustments to your sets to accommodate potential changes in the music scene and evolving audience expectations?
Every city is different so it's important for me to do my research and be able to adapt and adjust on the fly. Some cities favor house more and some cities favor hip hop more. So, I don't think there is a blanket answer for this.
Venues like The Grand, Memoire, HQ, and Shrine consistently choose you as their DJ. From your perspective, what key factors contribute to a successful venue-DJ relationship, and how have you nurtured these professional connections over time?
I have to be able to deliver on my end or else not only do I look like a fool but so does the booker. Everybody is buddy-buddy until the job isn't done properly. The venue knows I'm going to do my research and put my best foot forward. They trust that I have the tools to adapt in any scenario.
Can you give us a glimpse of what your fans can anticipate in terms of musical experimentation, themes, and collaborations in your upcoming "Evolution In Progress Vol. 2 EP"?
Most of the songs are heavy electro. "Power" is actually one of a kind in the project. The club/ festival goers will feel the bass and the synths once they hit. Each song is strong enough to be thrown in a headlining set and maintain the same energy the big dogs play. I think the designs and arrangement cater to a young audience who just want to jump around and rage.