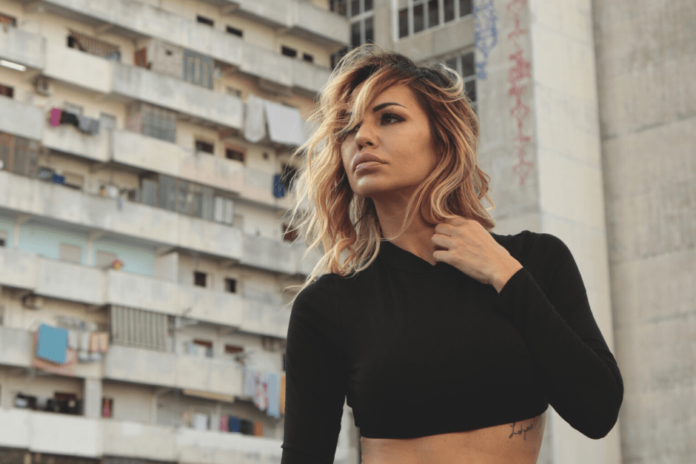 Globally renowned DJ and producer Deborah de Luca returns with 'Devotion', an explosive new techno take on Robin S' iconic 90s hit 'Show Me Love', out 25th August released on Sony Music Germany's Dance imprint NITRON.
Giving the 1993 original a heavy-hitting makeover, Deborah de Luca shows off all of her techno craft on 'Devotion'. The Italian superstar adds a relentless bassline and a pounding groove to Robin S' iconic vocal melody, breathing new life into an all-time classic.
No accurate depiction of electronic music culture would be complete without special mention of Deborah de Luca. Widely acknowledged as one of the most prominent flag-bearers for Techno globally and a regular fixture inside the world's most distinguished DJ booths, Deborah has the unique ability to transfix crowds with her electrically charged, technically nuanced sets, fusing hard techno with minimal grooves and melodic soundscapes to absorbing effect.
Born under the shade of the infamous Vele di Scampia – one of the toughest districts in Naples – the now-globally recognised DJ, producer came from humble beginnings, forging her path to international success against unlikely odds. Cutting her teeth on the European club circuit, where she quickly realised music was her true calling, Deborah's hard work and relentless determination eventually began to pay off and in 2013 she launched her very own imprint Sola_mente Records.
Created as a platform by which to release her own music, free from creative pressure and external constraints, the label went from strength to strength and in November 2018, Deborah marked a decade-long career in the industry with the critically acclaimed release of her debut album Ten.
Dubbed by many as 'The Queen of Naples', it's behind the DJ console where Deborah still feels most at home, travelling from continent to continent each week playing at some of the world's most prestigious events. Delivering high-energy performances at huge international festivals and intimate nightclubs to performing breath-taking live shows broadcast to millions worldwide, there really aren't many situations to which she can't turn her deft hand.
Passionate and industrious, charismatic yet introverted, Deborah de Luca has already left an indelible mark on the music industry. Judging by the power of her latest release 'Devotion', she's only just getting started.
Listen to the tracks below.