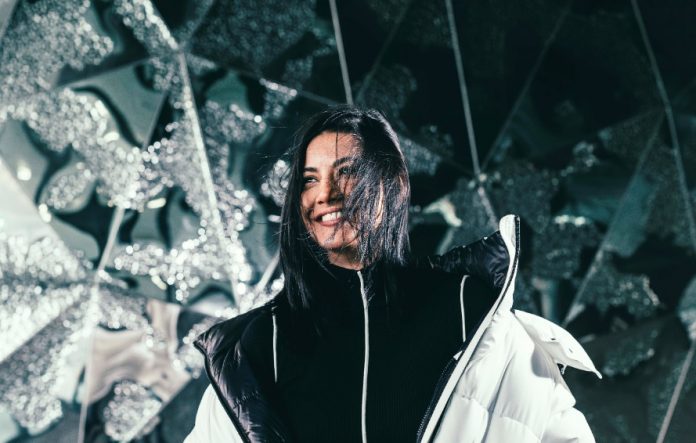 Rave Jungle had the opportunity to have an exclusive interview with the Brazilian super-talented Techno & Hard Techno DJ and producer, Fernanda Martins. Despite her busy schedule she sat down with us and was kind enough to answer some of your most compelling questions.
During our conversation, the Techno superstar opens up about her passion for Techno music, her own label DEVOTION, her future plans and gigs and many more
Hi Fernanda, you are touring a lot – How does it feel being so much around?
Well, it feels super good! It's really nice to travel around, arrive in some unexpected places and see there are lots of people waiting to listen to you. I must say that some weeks are hard… When we are on tour, sometimes our body and mind get tired and, during some gigs, is like we arrive in the cabin in ¨automatic mode¨. Sometimes you think ¨God! I will not be able to play 3 hrs. now! I slept just 1 hour!¨… But once you start playing everything changes, for good! … (It doesn't mean you are going to suffer the consequences after heheheh).
In 2018 I got very sick in two occasions because of not eating and resting properly in very busy weekends. Anyway, once you are recovered, what remains are just the good memories. And you want more! To know new places, nice (and crazy) people, and to submerge myself in different musical universes when I have the chance to listen/dance to the acts of another artists, are the most inspiring and motivating things I can experiment when I'm touring.
What's your best memory from touring around the globe in 2018?
Last year was a good one! But I will point 2 gigs. First, my 7 hours set on four decks with Lucas Freire at Industrial Copera (Granada/Spain). Because I love that club and I love to play long sets!
And the second one I will say my gig at Hall Club (Tallin/Estonia). It was my first visit to that country and didn't know what to expect. I must say that I just want to come back there right now! Videoset here: 
And what was the craziest event you have played?
Craziest? But in what sense? For good: any of Code parties in Madrid, or Awakening events I played on. For bad: better to say ¨Nothing to declare¨.
How do you spend all your time at the airport, on the plane and in the hotel?
That's easy to answer! At the airports: only coffee, music and internet can save us. On the plane: I'm usually sleeping. Hotel: I'm trying to relax as much as i can. Long baths, good sleep and listening to some music too.
You are not only busy behind the decks, you are also running the label DEVOTION. Can you describe the distinct sound of the label?
On Devotion Records you can hear different sub-genres of Techno music. Our releases can offer a diversified universe of sonorities; from the most avant-garde to the most classical underground sounds, going through some dark, acid, or even melodic, or hard textures.
When we decided to start with the label, that was one of my concerns. I always wanted to be able to release different Techno proposes and visions. Because this is the way I feel about Techno music.
We always want to release dynamic, authentic, and quality Techno tracks. Now, the label is 3 years old and i would say it has a more serious concept. I just want my label to have a long life because there are plenty of talented artists that i like and i would like to work with them through DEVOTION. Let's keep working. Step by step…
And who would you count as your core label artists?
Certainly Lucas Freire, Moztler, Avox25, Fran Navaez or Andres GIl …
Are you working in the studio right now as well? Is anything cooking already?
Believe it or not, I did not have a free time in 2019 to make a proper studio session. But I have lots of projects to work on. However, in the middle of March, I will take some days off in the mountains, and I hope i'll be inspired for some quality work. After this, there will be time to resume the works and finish some of them.
Whats next on your agenda?
Right next, now in February, I will be at Winterbeats festival in Ingolstadt DE and I have all the other weekends playing in Spain in places like Fabrik (Madrid), for example. In March I will be back in Germany, at Culteum – Karlsruhe.
Also have gigs in France, Portugal and Spain. Later on I will visit Hungary, Croatia and a quick visit to one country in Asia (I still can't reveal where exactly). For summer there are already some festivals confirmed, such as Tanz der Bässe in Lampertheim, and Festivals in Czech Republic, Portugal and Spain. I hope to see some of you in one of these places!