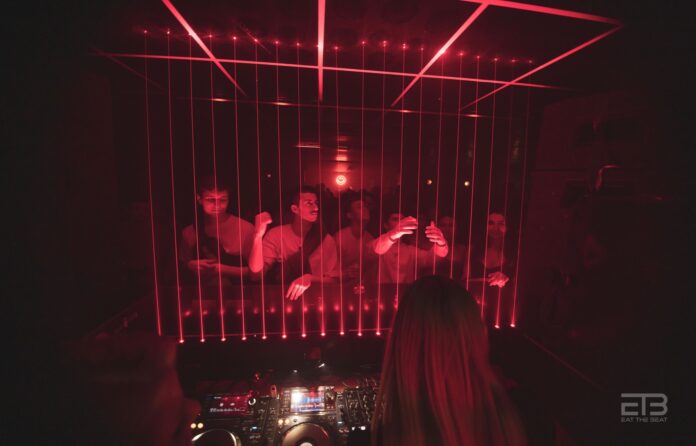 Eat The Beat emerged as a music collective, driven by a team with a bold vision: infusing the Melbourne City underground music scene with a fresh European sound. Their aim was to introduce a novel and distinctive musical experience to both the town and its dedicated club-goers.
This journey began in the intimate confines of the "Kitchen" room at New Guernica, a compact yet central club in Melbourne. Little did they know, this humble start would propel them to becoming one of the city's premier nightlife destinations.
Their inaugural event in the "Kitchen" room which was actually set up as a kitchen, with stoves, fridge, etc. exceeded all expectations, drawing a crowd larger and more enthusiastic than any prior gathering. The club's management was so taken aback by the success that they encouraged the collective to continue and offered them the opportunity to expand their influence, eventually taking over the entire club, including its main room.
In just a few years, their Saturday night affair evolved into one of the city's most sought-after events, with an unrivaled energy electrifying the dance floor. Eat The Beat were in some way pioneers of a new style focused on tech-house and techno music when they were not really popular in Australia.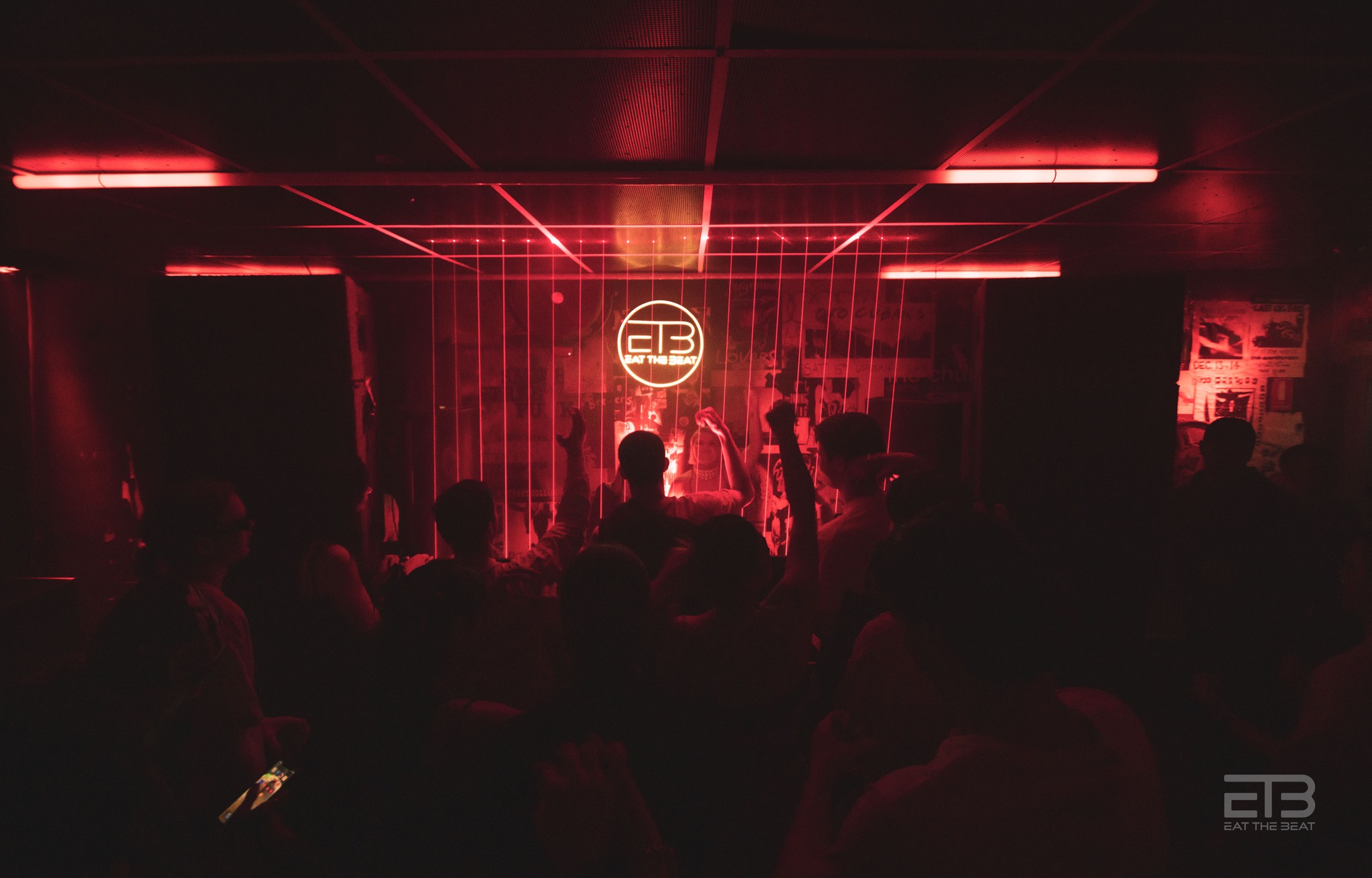 As the collective matured both artistically and professionally, they forged partnerships with prominent music institutions within the city. These collaborations led to co-hosting prestigious events such as Carl Cox's PURE, elrow, Circoloco, and Festival X. This elevated their status, allowing them to showcase top-tier international DJs at their Saturday night soirees. In effect, the once-small club morphed into a pivotal hub for both ardent clubbers and esteemed DJs.
Despite the formidable challenges posed by the COVID pandemic and enduring one of the world's lengthiest lockdowns (spanning over a year of club closures), Eat The Beat remained resolute in their commitment to their project. They seized the opportunity to relocate their home venue, bidding farewell to New Guernica and embracing a larger, revamped location in the artistic Collingwood neighborhood, proximate to the city center.
This bold move served as a rejuvenating catalyst after the hiatus imposed by the pandemic, enabling them to resume hosting larger-than-life parties and regularly welcoming international DJ talents.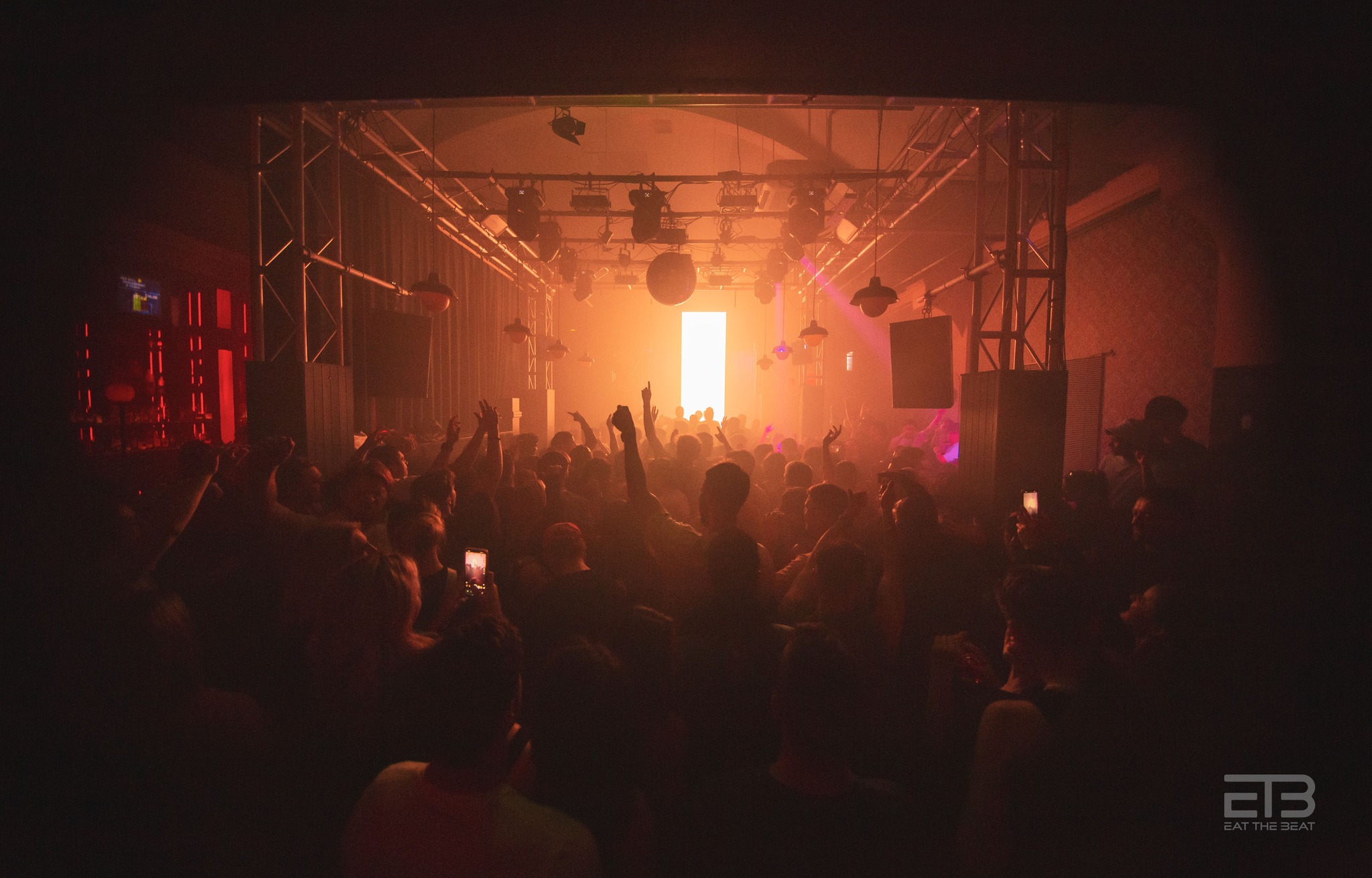 In summary, Eat The Beat's journey commenced as a quest to introduce European musical flavors to Melbourne's underground scene. Through perseverance, innovation, and collaboration, they blossomed from a modest gathering in the "Kitchen" room to a pivotal player on the global nightlife stage. Their unyielding belief in their vision, even in the face of a global pandemic, underscores their dedication to keeping the beat alive and thriving.
Eat The Beat has expanded from a Melbourne reality to a music institution recognized and well-known all over Australia with branded parties, Artist bookings, and DJ tours around every city of the country!
In addition to their weekly parties and collaborations, Eat The Beat has taken a significant step in recent years by establishing a Booking Agency. This agency proudly represents a talented team of DJs and Producers who are not only mainstays at Eat The Beat parties but also have a strong presence across Australia, Asia, Europe, and soon in North and South America. These artists are consistently featured on prominent music labels and have made their mark on Beatport's top charts.
Highlighting their growth and influence, Eat The Beat is returning to ADE Amsterdam in 2023 for the second consecutive year with their signature branded party. This move marks a pivotal moment as the brand evolves into an international powerhouse, facilitating bookings and curating events beyond the borders of Australia.
View this post on Instagram