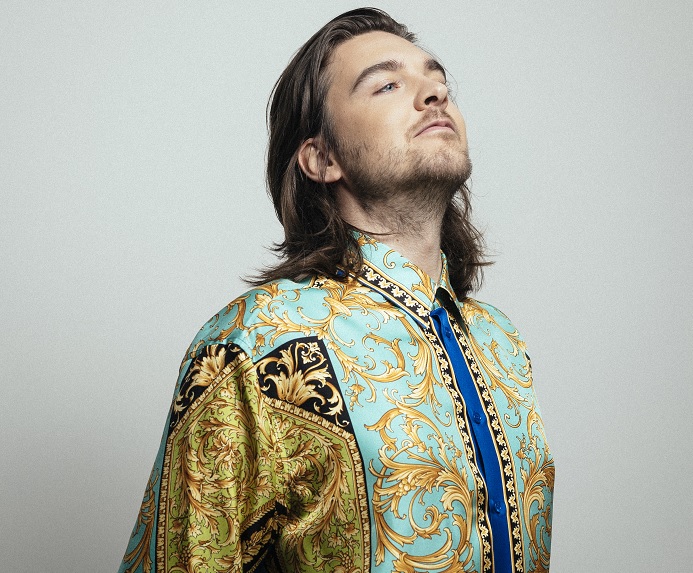 Our House Museum is excited to announce a groundbreaking takeover by Reinier Zonneveld, the internationally acclaimed DJ and producer and current holder of the Guinness World Record for the longest electronic music live set.
The museum will be transformed into an immersive experience celebrating Reinier Zonneveld's remarkable journey through the electronic music scene, culminating in a special concert opening night on September 13.
Reinier Zonneveld's unique sound has captivated audiences worldwide, making him a prominent figure in the electronic music industry. This takeover at Our House will offer fans and music enthusiasts an unparalleled opportunity to delve into Reinier Zonneveld's creative universe, tracing his evolution from playing illegal raves in the Netherlands to becoming a trailblazing artist who has sold out solo shows at the world's most prestigious venues, including the iconic Ziggo Dome in Amsterdam.
The special takeover will showcase an array of memorabilia and archival footage, including some of Reinier Zonneveld's iconic studio equipment that has played a pivotal role in shaping his distinctive sound. Visitors will have a chance to explore his creative process, gain insights into his production techniques, and witness firsthand the tools that bring his electrifying live sets and intricate productions to life.
A major highlight of the exhibition will be a dedicated showcase of Reinier Zonneveld's record label, Filth on Acid. Fostered by his commitment to pushing musical boundaries, Filth on Acid has been a platform for emerging and established artists to express their innovative visions. This section of the exhibition will provide an in-depth look at the label's history and its impressive portfolio of releases.
The opening night on September 13 promises to be an unforgettable experience, as Reinier Zonneveld himself takes the stage for an exclusive live set at Our House Museum. Fans can anticipate a mesmerizing performance that encapsulates his signature sound and electrifying stage presence. This concert marks a rare opportunity to witness Zonneveld's music in an intimate and immersive setting, setting the tone for the entire exhibition.
"I am thrilled to collaborate with Our House Museum and share my journey through the world of electronic music with my fans and fellow music enthusiasts," says Reinier Zonneveld. "This exhibition is a reflection of my passion for pushing boundaries and embracing the unconventional, while also sharing not as known facts about my life and trajectory."
Don't miss the opportunity to witness the convergence of music, art, and technology as Reinier Zonneveld takes over Our House Museum in Amsterdam. Book your tickets HERE!